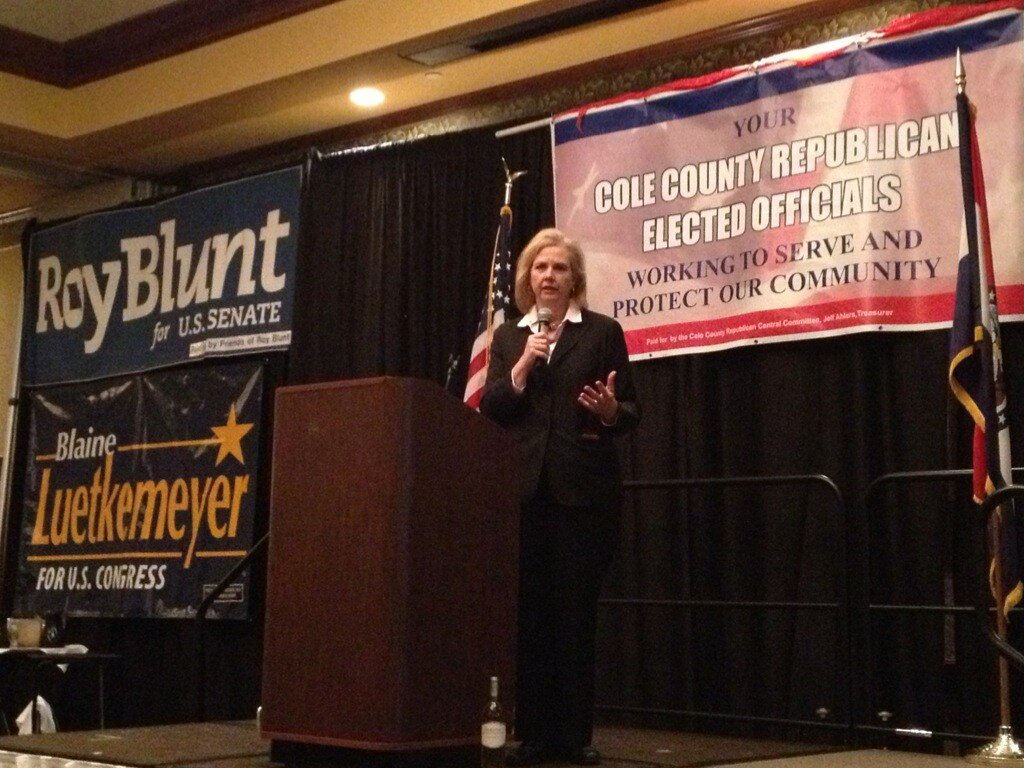 JEFFERSON CITY, Mo. – When former Speaker of the House Catherine Hanaway announced her candidacy for governor earlier this month, the 2016 primary kicked into full swing – two years and five months ahead of schedule.
Publicly, Republican State Auditor Tom Schweich has said repeatedly that he is focused only on his 2014 reelection. But Schweich doesn't even yet have an opponent and is expected to easily win reelection. When he announced his 2014 reelection team, it was clear that he was trying to show strength as much or more for 2016 than 2014. Schweich hired a national firm that is most often involved in gubernatorial and U.S. Senate campaigns to produce his campaign ads and has released an all-star lineup of fundraiser hosts in the lead-up to the 2014 election.
But privately, those close to Schweich have already begun an effort to weaken Hanaway's conservative Republican credentials. In 2003, they have noted, Hanaway opposed Missouri's conceal-carry law, causing the National Rifle Association to give her a D rating at the time. She ultimately supported the bill (and was part of the effort to successfully override Democratic Gov. Bob Holden's veto) and gained a coveted A rating, but her initial opposition could cause political headaches. Koster, at the time a Republican, campaigned for the bill, and even as a Democrat, received an A rating and an endorsement from the NRA during his 2012 campaign.
At the Joplin Lincoln Day dinner, Schweich offered a veiled jab at Hanaway over the issue, claiming, "no one is more pro-gun than I am." And in Springfield, pro-gun rhetoric was at the top of a poster greeting attendees at an ice cream social hosted by Schweich.
Still, Hanaway said she does not believe someone could get to the right of her on the gun issue. Hanaway said she grew up in rural Iowa and Nebraska, where in seventh grade, she received a marksman first class certificate.
"I had a bad vote on conceal and carry because I was voting for the people in my district," she said in an interview with PoliticMo, noting overwhelming opposition in her House district to conceal-carry when it was on the statewide ballot in 1999.
"Let's look at the time that really matters," Hanaway said. "Chris Koster campaigned for conceal-carry, it failed. I campaigned that we would pass it in the House, we won the majority, I supported it, we passed it, the governor vetoed it, I overrode it, and it became law. So, if you want to compare records, the results of my effort made conceal-carry the law in Missouri."
LEGAL PRACTICE

After leaving the House of Representatives, Hanaway led an unsuccessful statewide campaign for Missouri Secretary of State against Democrat Robin Carnahan. She was then appointed U.S Attorney for the Eastern District of Missouri and worked with former U.S. Attorney General John Ashcroft's law firm before ultimately landing at the St. Louis-based Husch Blackwell law firm.
In 2013, Hanaway was named the highest paid attorney in Missouri, billing $793 an hour. On the Husch Blackwell website, the firm touts her work on behalf of medical device and telecommunications companies and industrial electricity users in pushing back against state litigation. Governors are often involved in the same issues, whether it be working with medical companies on health care policy or appointing the commissioners who regulate electric rates for industrial consumers. Still, Hanaway said her legal work would not raise any conflicts if she were elected governor.
"With respect to my clients, it has been by and large fighting the government. That's my practice," she said. "I don't think that is in any way inconsistent with a platform that's for freedom and against the over-invasiveness of government."