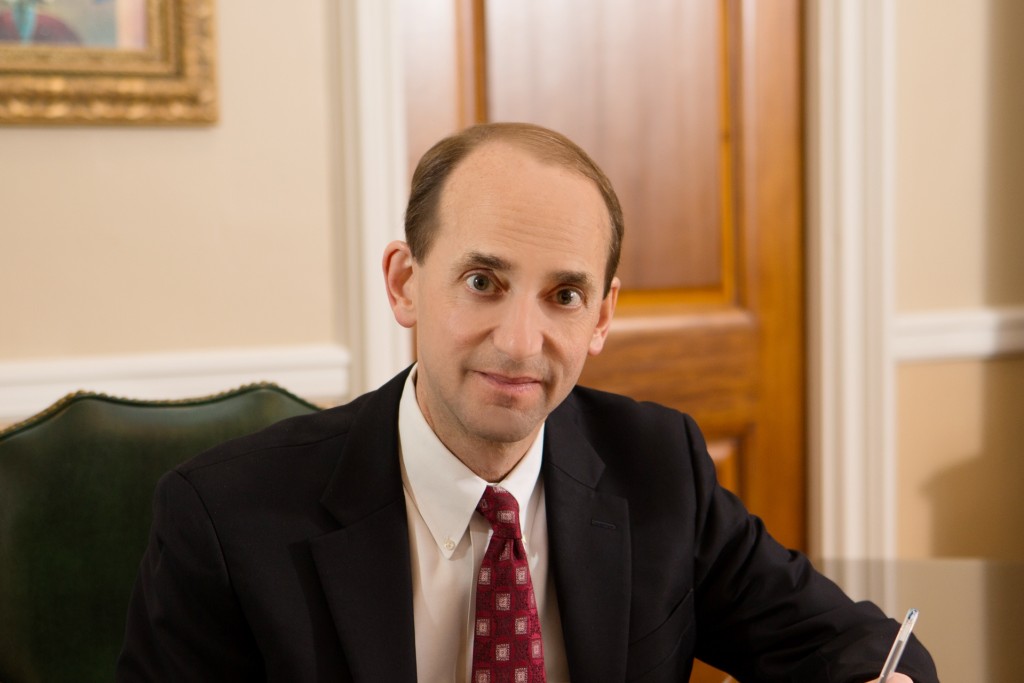 Another piece to the growing puzzle depicting an alleged anti-Semitic 'whisper campaign' against the late State Auditor Tom Schweich emerged on Wednesday, this time revealed by a close confidant.
On Wednesday, Trish Vincent — former chief of staff to the late Republican candidate for governor – said on KTRS that Missouri Republican Party Chairman John Hancock told her during his campaign for the job that he had told people that Schweich was Jewish, but that he had stopped.
"In December, I got a call from Mr. Hancock. He had called me to advise me that he was going to seek the chairmanship of the Missouri Republican Party. He said that he would be delighted if I would continue my services as vice chair, and I said I'm not sure what I'm going to do at this juncture," she said. "I told him at the time I could not support his chairmanship because he was telling people that Tom was Jewish. His response to me was, 'I was, but I'm not anymore.'"
Vincent, a long-time Republican activist who has worked for former Gov. Matt Blunt and former U.S. Senator John Ashcroft, added: "It's interesting that John Hancock actually worked for tom during his first auditor campaign. He does research for a living. He's a consultant. I don't know why John Hancock was not aware of that having done research for Tom."
In a statement, Hancock flatly denied her allegation.
"Trish Vincent aggressively campaigned against me for party chairman. Her claim that I acknowledged telling others Tom was Jewish is untrue. As I have said consistently, I have no recollection of discussing Tom's religion with anyone. It is telling that not one person has come forward with any evidence of an alleged whisper campaign," Hancock said. "There was no whisper campaign."
Vincent, on KTRS, said she was not making up her story. "It is the truth. I had the conversation," she said.
Hancock has said previously that he "may have" mentioned Schweich was Jewish in passing because at one point he thought Schweich was, but that he did not do so nefariously.
On Thursday, a group of lawmakers – led by State Sen. Mike Parson, a vocal Hancock opponent since news of Schweich's suicide – are planning a press conference to make an announcement regarding Hancock.