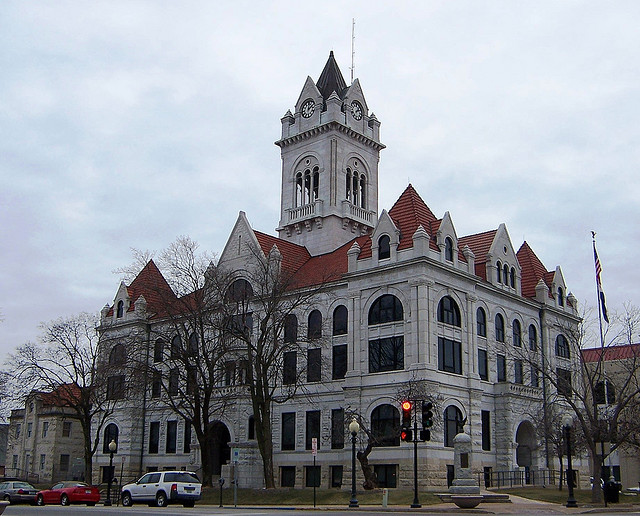 – Over the past two weeks, the Washington D.C.-based Republican State Leadership Committee has moved $200,000 into its Missouri-based political action committee.
The first $100,000 was moved into the state's PAC over a week ago and was quickly passed along to the campaign committee for Brian Stumpe, a Republican attorney who challenging incumbent Democrat Patricia Joyce for her seat on the court. Over the weekend, another $100,000 was moved into the RSLC's Missouri PAC.
Jill Bader, a spokeswoman for the RSLC, said that, too, will go to helping Stumpe's campaign, doubling their investment in a race where neither candidate had previously received much in campaign contributions.
Joyce, in the most recent reporting period, reported having raised $32,770 this election cycle and had spent about half of that. Prior to the RSLC's spending, Stumpe had raised less than $1,000 and had spent about a third of it.
Roy Temple, chairman of the Missouri Democratic Party, would not say if the party would make a move to protect its incumbent judge. But, Temple did take a swipe at the RSLC.
"It's disgusting that they think they can buy a judge with statewide importance with secret money. I just hope Cole County voters are as offended by it as I am," he wrote in an email.
As PoliticMo reported last week, the RSLC has a handful of Missouri-based donors, including St. Louis billionaire Rex Sinquefield. Sinquefield's lawyers often argue before the 19th Circuit on cases regarding ballot initiatives and constitutional amendments. Quietly near the end of October 2012, Sinquefield contributed $475,000 to the RSLC, which wasn't made public until well after voters went to the polls in November.
Bader said at the time that Sinquefield had not contributed to the fund this election cycle and that the RSLC does not accept earmarked contributions. Still, the origin of the money for the Stumpe contribution may not be known until after the November election because of the RSLC's non-profit status.