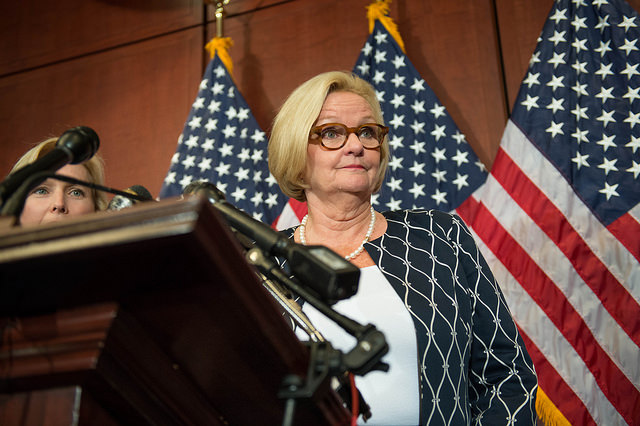 U.S. Senator Claire McCaskill is putting her own money where her mouth is.
On Wednesday, the Democrat contributed another $50,000 to the Missouri Democratic Party ahead of next month's election. In a state where Republicans have a stronghold on the state Legislature, McCaskill is helping bankroll the effort to try to change that.
Her contribution Wednesday – made from a personal account, not her campaign – is her sixth since February, totaling $490,000. That amounts to more than a third of the $1.3 million raised by the party this year since it streamlined its campaign operation.
Roy Temple, chairman of the Missouri Democratic Party, said the money came with only one string attached: It had to be used to help win back seats in the General Assembly.
"She is our largest individual donor and she's contributing to our joint legislative program," he wrote in an email Wednesday.
Temple, a long-time Missouri political operative, took over the Missouri Democratic Party last year at the beginning of a restructuring effort led by McCaskill and Attorney General Chris Koster, the party's current front-runner for governor in 2016.
Koster, at the time, pledged to raise $400,000 for the effort ahead of the 2016 election. So far, he has contributed $200,000.
A report last year by Roll Call put McCaskill right in the middle of its list of the top 50 richest members of Congress. According to her report, McCaskill's net worth tops $18.3 million, most of which is tied to her husband, Joseph Shepard, a real estate developer in St. Louis.
This year's personal spending by McCaskill appears to be a first. Previously, she has used her campaign account to help candidates, including contributions to Susan Montee's failed campaign for lieutenant governor and the Democratic Campaign Committee of St. Louis City in 2012.