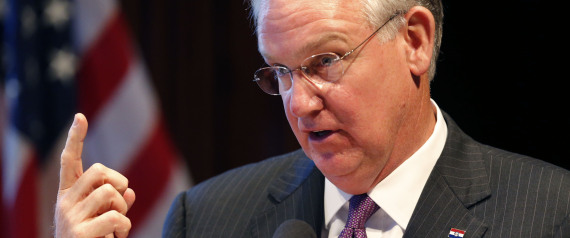 Missouri Gov. Jay Nixon has said he would back Hillary Clinton's candidacy if she runs for president in 2016, but that is not stopping his efforts to raise his national profile.
On Tuesday, the Democrat will head to Iowa, an early state in the presidential electoral process, to visit Project LIBERTY, an ethanol plant in Emmetsburg. The event is closed to the public.
"This next-generation technology holds tremendous promise for our farmers and rural communities here in Missouri, as well as for families across the nation who will benefit from this renewable, homegrown fuel," Nixon said in a statement. "Missouri is already a national leader in ethanol production, and I look forward to exploring how these new, innovative technologies can help us build on this strong foundation."
According to his office, Nixon will be joined by Missouri Department of Agriculture Director Richard Fordyce and Missouri Department of Economic Development Director Mike Downing.
Next month, Nixon is heading to Aspen, Colorado for a Democratic Governors Association retreat with major party donors. While he has publicly declared his support for Clinton, Nixon has said the list of hopefuls would benefit from a "voice in the heartland."