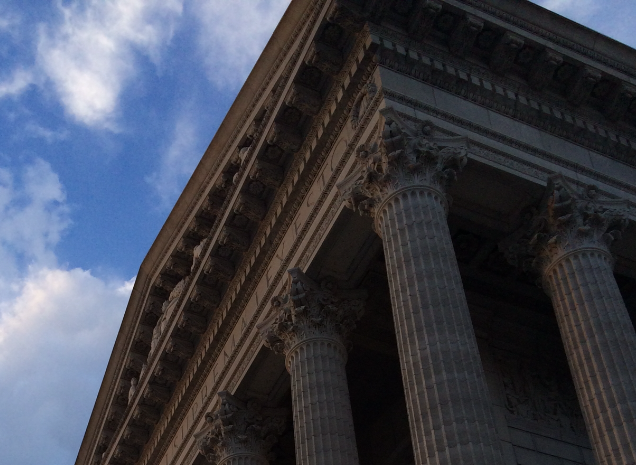 JEFFERSON CITY, Mo. – A day after Democratic State Rep. Keith English sided with Republicans to override Democratic Gov. Jay Nixon's veto of a $620 million tax cut, party leadership removed him from the committees on which he has served.
English, D-Florissant, was removed from his committees on Wednesday, after he was the deciding vote in favor of Senate Bill 509. It was a mostly symbolic move by House Democratic Leader Jake Hummel, because none of English's committees were set to meet again this session.
English confirmed his removal on Wednesday. He had served on several House committees, including Local Government, Financial Institutions, Insurance Policy, and Utilities.
Hummel's action came after he received a letter from the St. Louis branch of the National Association for the Advancement of Colored People. They pointed to when he removed Democratic Rep. Penny Hubbard from her committees last year after she sided with Republicans on a special elections bill and urged him to act in the same way with English.
"As you are well aware in the past several African American Democratic members of Missouri legislature having done the same resulting in retaliation in many forms by the Democratic Caucus, including removal from committees by you," wrote Adolphus Pruitt, political action chair for the St. Louis NAACP. "At that time there were a number of innuendoes suggesting that your's and the Party's response was racially motivated, a charge you vehemently denied."
Hummel, in an email said English was removed, but said it had nothing to do with the letter he received.
"While I did receive a letter it had nothing to do with the decision, this was a decided by all of leadership," he said.
English was a special guest at a private reception for Republican lawmakers on Tuesday night. He told members that he wanted to vote in favor of the bill when it was first brought up in the House, but that he was urged by Republican leadership to hold off until the override vote in an attempt to avoid pressure from Democrats, including the governor.