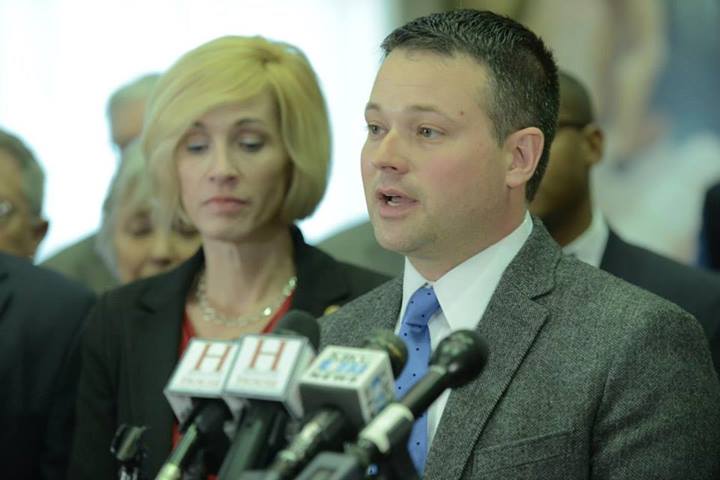 JEFFERSON CITY, Mo. – Missouri House Democrats are happily watching as a handful of Republicans double down on their push to impeach Gov. Jay Nixon.
In a statement Thursday, House Minority Leader Jake Hummel, D-St. Louis, said he wanted to "thank House Republicans for filing additional articles of impeachment" against Nixon, a Democrat.
"For our Republicans colleagues to go so far out of their way to help Democrats win more House seats this year is no small gesture, and we greatly appreciate it," Hummel said. "Keep the crazy coming, boys. Keep the crazy coming."
On Thursday, Rep. Mike Moon, R-Mt. Vernon, filed articles of impeachment over Nixon's for "failure to issue writs of election to fill vacancies in the General Assembly without delay as required by state law." The resolution is especially critical of Nixon for waiting some seven months before calling a special election in the seat vacated by U.S. Rep. Jason Smith when he was elected to Congress in June.
Moon's articles of impeachment were filed a week after Rep. Nick Marshall, R-Parkville, filed his own critical of Nixon's executive order allowing the state to accept joint tax returns from same-sex couples married in other states, in accordance with federal tax law.
House Speaker Tim Jones, R-Eureka, said he has not discouraged members from filing the bills. When asked whether they would be heard in the House, Jones said on Thursday that he was reviewing the history of impeachment in the state and hoped to act accordingly.