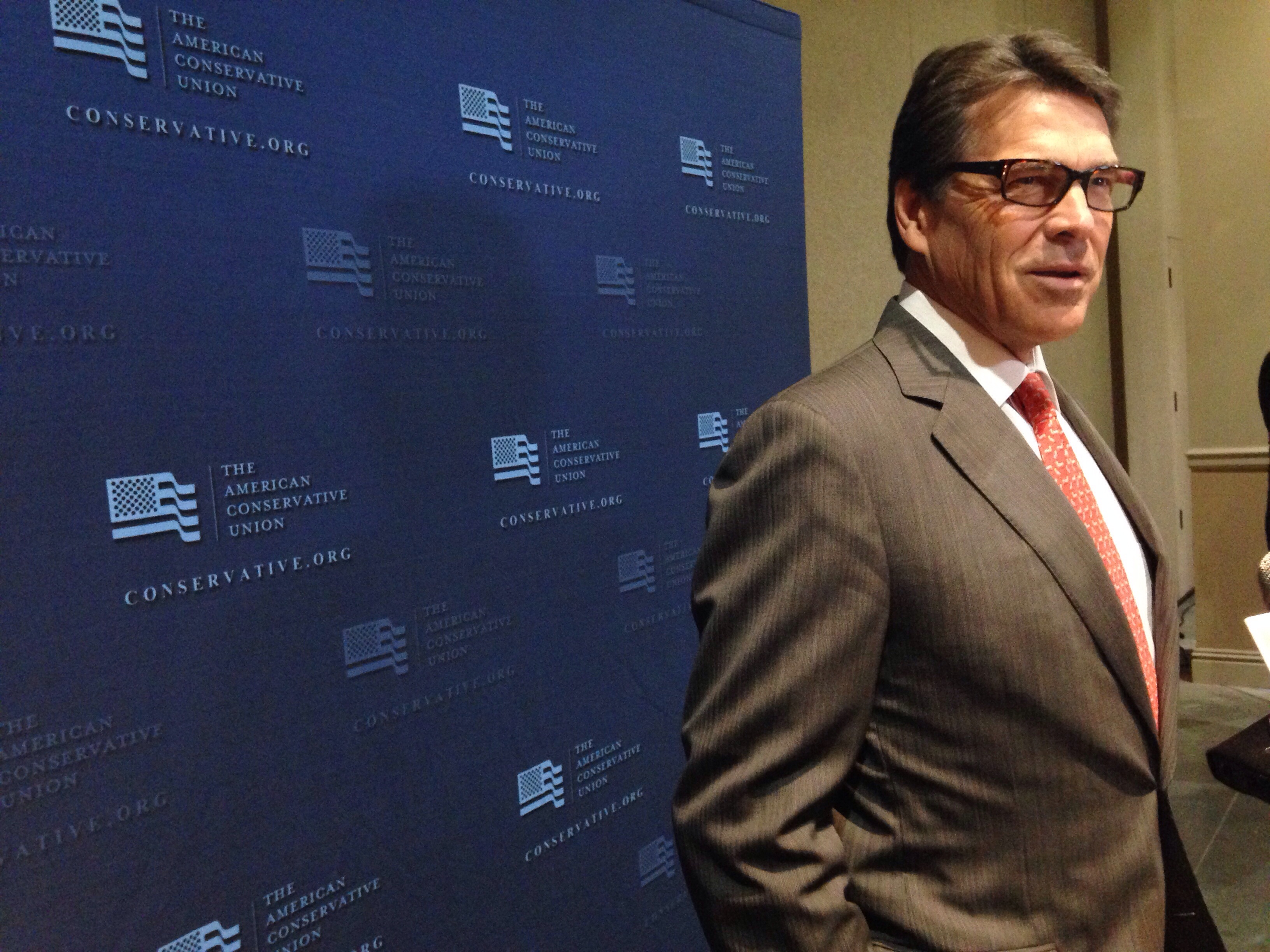 ST. CHARLES, Mo. – Texas Gov. Rick Perry told reporters on Saturday his wife is to blame for his new, hipster-esque, solid black frame glasses.
"When you get (to be 60), you'll understand that your eyes may start to not work as well, and then you will go to your spouse and say what do you think about these frames. Your spouse will either say yes or no, and thats why mine are in the form that they're in," said Perry, who debuted the frames earlier this year. "I listen to my wife."
Perry was in Missouri on Saturday to speak at the Conservative Political Action Conference's St. Louis regional conference. Perry arrived in St. Louis on Friday, when he visited a local festival and attended a St. Louis Cardinals game after announcing a new non-profit organization to promote Republican economic policies in states led by Democratic governors.