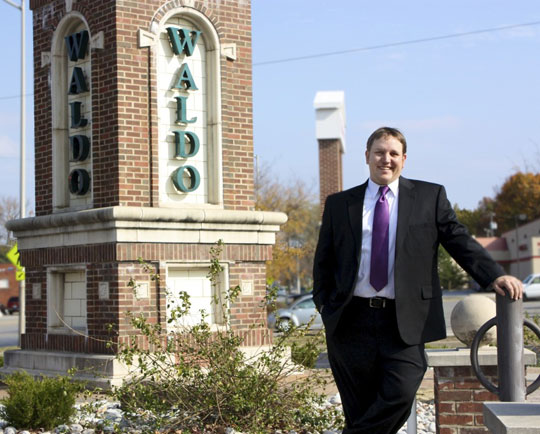 – Missouri House Democratic Victory Chairman Jeremy LaFaver, D-Kansas City, will announce his resignation from the chief campaign post on Monday, following his arrest on Sunday for possession of marijuana and failure to appear in court.
A senior Democratic aide close to the committee said Monday morning that Missouri House Minority Leader Jake Hummel, D-St. Louis, will take over the post temporarily.
The committee is expected to take on an increasing role as Democrats plan to redouble their efforts on the legislative front. Attorney General Chris Koster, the party's likely gubernatorial candidate in 2016, has pledged to raise some $100,000 for the group each year for the next four years, and the state's senior U.S. Senator, Claire McCaskill, has played a key role in helping the party strategize key areas to focus the party's attention in the coming years.
The fact that LaFaver is resigning the campaign post may not be enough for Missouri Republicans, who on Monday called on him to resign his post in the House of Representatives.
The Missouri Republican Party is calling on Rep. LaFaver to take responsibility for his actions and resign his position in the Missouri House of Representatives," Missouri GOP Communications Director Matt Wills said in an email. "As a leader for House Democrats, he should set an example. The constituents in his district deserve leadership, Rep. LaFaver's actions do not reflect that."
On Sunday night, LaFaver apologized for his "serious mistake," and said he was "prepared to face the consequences" related to his actions.
The "serious mistake" came after a big weekend for the party, when they wrapped up an energizing meeting for the legislative caucus, as well as the election of Roy Temple as chairman of the Missouri Democratic Party. Temple was not responsive to a request for comment on Sunday night, but on Saturday, he told reporters he saw big opportunity in legislative races, which outgoing chairman Mike Sanders could number anywhere between six to 12.
"We've got to set realistic goals. I don't want to leave anybody with the impression that there is some magic wand we can wave and fix 20 years worth of decline in legislative performance overnight. The fact that you can't do everything is not an excuse to do nothing," he said. "The fundamental nature of the Missouri electorate has not shifted as radically as the General Assembly, and that is why there is opportunity for Democrats."