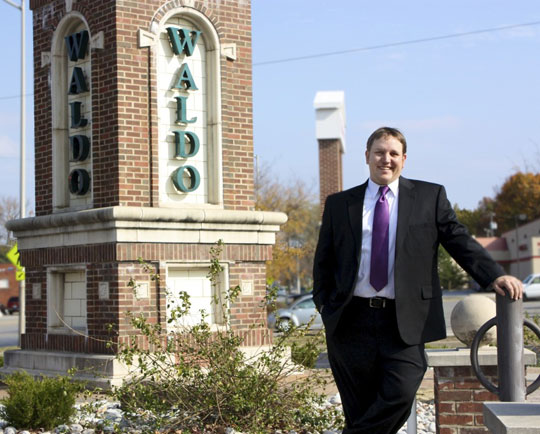 COLUMBIA, Mo. – State Rep. Jeremy LaFaver, D-Kansas City, was arrested Sunday afternoon for failure to appear in court and possession of marijuana.
LaFaver, chairman of the Missouri House Democratic Victory Committee, was arrested in Boone County and released on bond after being pulled over for failing to respond to a charge that he had operated his vehicle with an expired license tag, he said. According to the Missouri State Highway Patrol's arrest report website, LaFaver was arrested for failure to appear in court in Moniteau County for traffic offenses, possession of drug paraphernalia, and possession of up to 35 grams of marijuana.
In a statement to PoliticMo, LaFaver said he was arrested with a pipe and a small amount of marijuana.
"I made a serious mistake, I apologize for it, and I am prepared to face the consequences of my behavior. I want to stress that I was not operating under the influence," he wrote. "I deeply regret the embarrassment I have caused my family and the people of the 25th District by this incident. I want to assure my constituents that I have received no special considerations, nor do I expect to be treated any differently than any other citizen in my situation."
Privately, Democrats said Sunday night that his post at the HDVC may now be in jeopardy, as Attorney General Chris Koster, the party's likely 2016 gubernatorial candidate, prepares to give $100,000 for the next four years to help the committee in their effort to win back seats from Republicans.