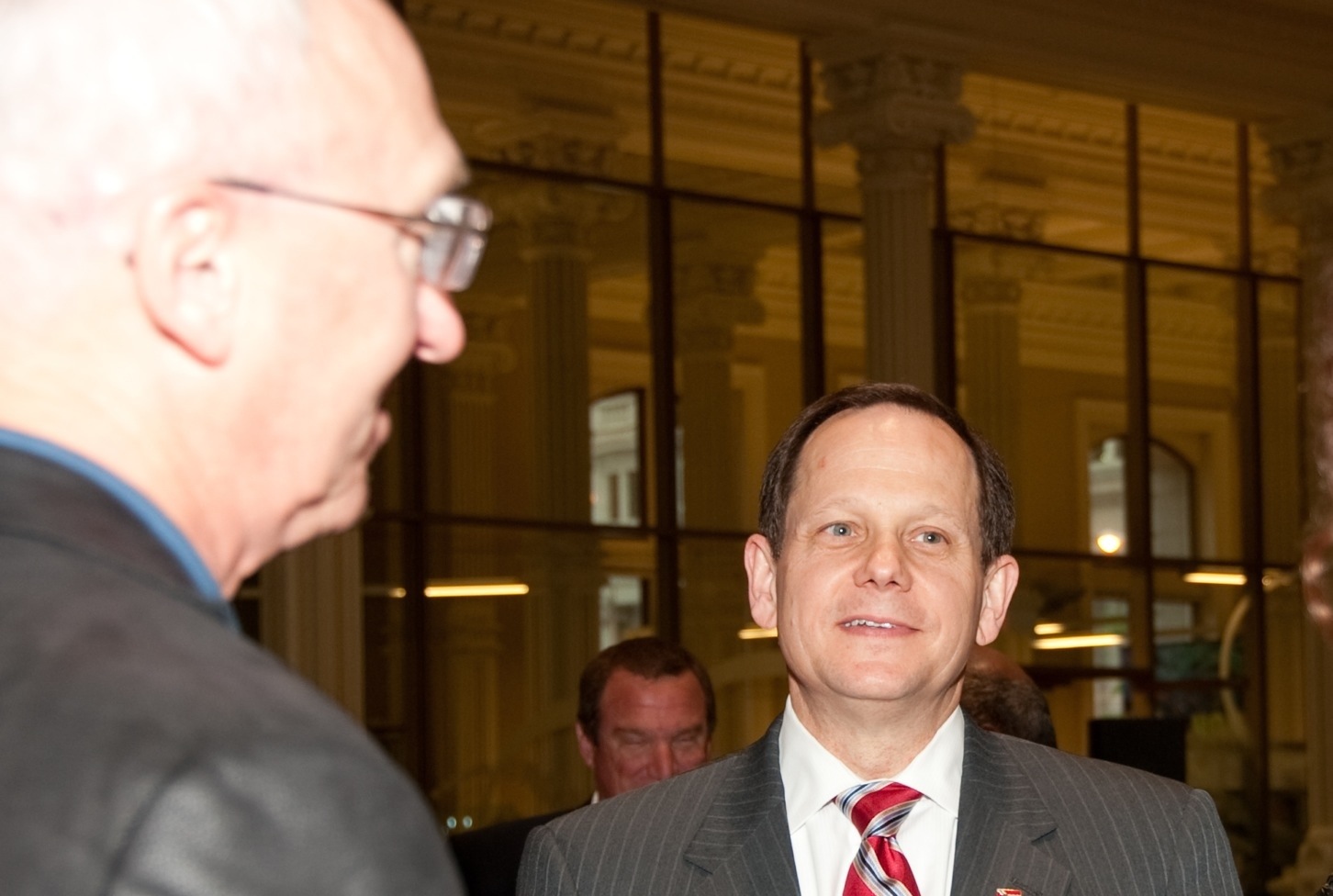 — St. Louis Mayor Francis Slay is remaining unclear about his position on income tax legislation vetoed by Gov. Jay Nixon earlier this year.
Maggie Crane, a spokesperson for Slay, declined to weigh in on the mayor's position on the bill, which Republican lawmakers are hoping to enact into law by overriding Nixon's veto when they reconvene in September.
"Sorry, no," Crane said on Thursday when asked if she had an update on Slay's position in response to an inquiry by PoliticMo on Wednesday.
Slay, who was reelected earlier this year, is one of a handful of Missouri Democrats to pull campaign funds from St. Louis investor Rex Sinquefield, one of the state's largest campaign contributors. Slay pulled some $150,000 from a Sinquefield-funded group earlier this year in his reelection bid.
Since, Sinquefield has become one of the sole contributors to efforts to override the income tax cut bill, HB 253 – giving nearly $2.4 million directly to fund an ad campaign and lobbying effort.
Sinquefield has also contributed heavily to Democratic Attorney General Chris Koster, whose office was similarly coy earlier in the week when asked about his position on the legislation.
On the other side of the state in Kansas City, where the bill's supporters say they are trying make Missouri more competitive in the economic border war with Kansas, Mayor Sly James's office made his position against the bill clear.
"Mayor James supports the veto," said James spokesperson Joni Wickham. She also pointed to a resolution passed by the city council there urging lawmakers to sustain Nixon's veto.
Republicans are scheduled to meet next week in St. Louis to discuss whether or not to even attempt an override. Three of the party's members were among the original dissenters to the bill. House Speaker Tim Jones has labeled the bill a "litmus test" vote, but noted that every member of his caucus would have to be on board to achieve an override.