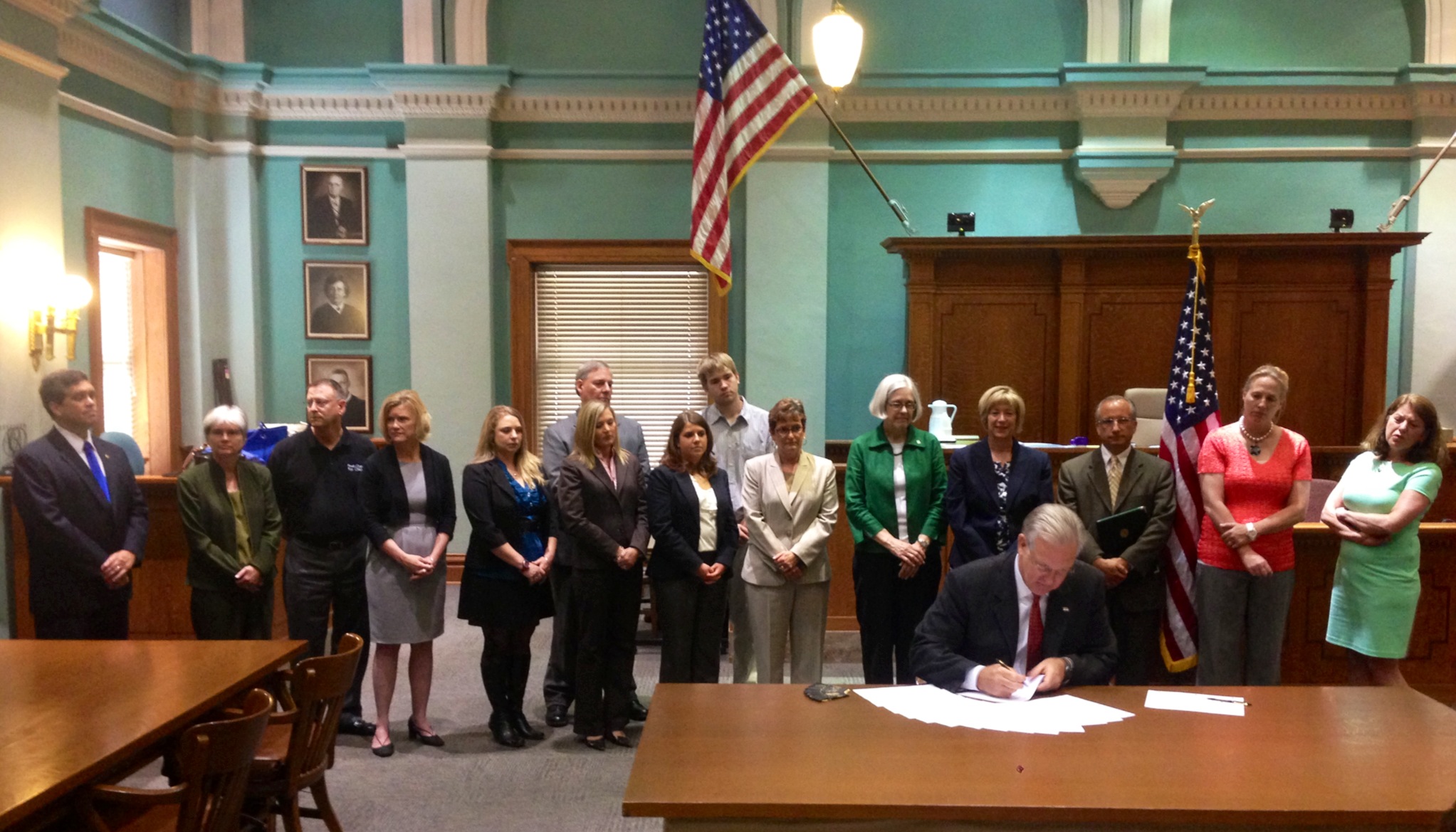 COLUMBIA, Mo. — Sitting in the Boone County Courthouse, Gov. Jay Nixon signed two bills that aim to help young people in the state's foster care system.
Nixon signed Seante Bills 205 and 208 on Thursday, now laws that would allow individuals up to the age of 21 to reenter the foster care system and another that would require youth in foster care to visit a college or military service recruiter.
"Every child should have the opportunity to achieve their dreams, regardless of how they are raised," Nixon said. "This legislation is good for kids, good for community, and good for our state."
Thursday's bill signing was another in a series of bill signings Nixon has done this month. On Friday, Nixon is set to depart for a European trade mission.