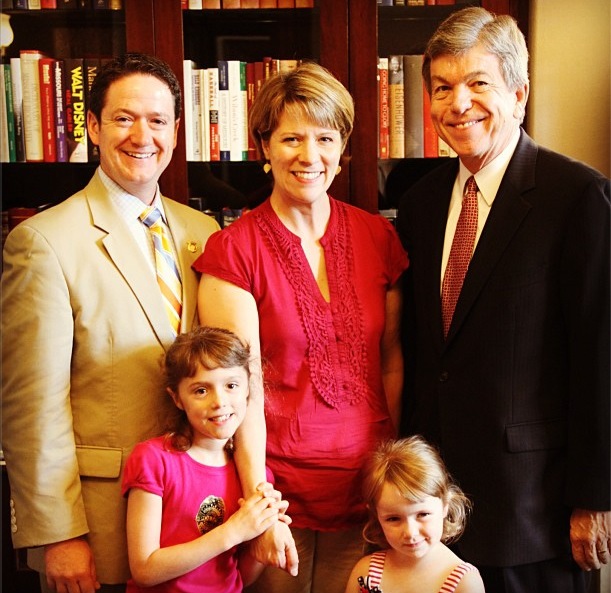 — Missouri House Speaker Tim Jones spent at least some of his time during summer interim in Washington, D.C.
Jones was in the nation's Capitol this week for a trip with his family, but did make time to visit with some of the state's congressional delegation.
Jones visited with U.S. Sen. Roy Blunt on Monday, U.S. Reps. Ann Wagner, Billy Long, and Jason Smith (who served concurrently to Jones as House Speaker Pro Tem) on Tuesday, and had hoped to meet with Reps. Blaine Luetkemeyer, Sam Graves, and Democrat Lacy Clay on Wednesday.
"Thank you [for] all you do," he tweeted at the Republican members on Tuesday.
Jones did not meet with U.S. Rep. Emanuel Cleaver, D-Kansas City, or Democratic U.S. Sen. Claire McCaskill. On Twitter, McCaskill indicated Jones had not requested a meeting with her.
"Speaker must be meting only w[ith] Republicans," McCaskill tweeted.
Her tweet apparently perked the attention of Jones, who responded by criticizing her for not visiting him when she was in the state Capitiol in April: "Figured she is always [too] busy [for] us 'state' folks," he said – adding that he did not want to "distract the good Sen., or her governing party, [from] passing a balanced budget."
Jones's visit came just a few days after McCaskill was in St. Louis, announcing her effort with Attorney General Chris Koster and others in the party to attempt to chip away at his party's super-majority in the state House.