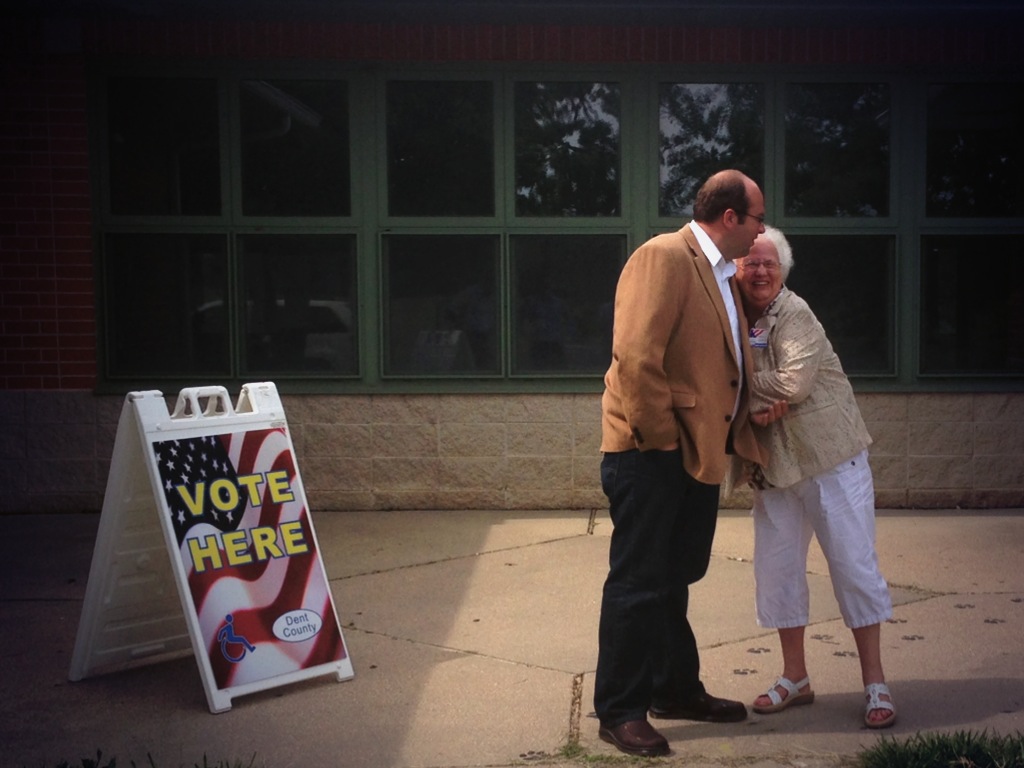 SALEM, Mo. — For the first time in more than three decades, southeast Missouri will be represented by someone whose last name isn't Emerson.
Less than two hours after polls closed in southeast Missouri, it was clear that Republican State Rep. Jason Smith had scored a victory Tuesday, besting state Rep. Steve Hodges by more than 20 percent in the race to replace former U.S. Rep. Joann Emerson in the 8th congressional district.
(Update begins: 9:52)
Smith won the district with over 67 percent – one of the higher GOP margins in recent memory. For example, Republican presidential candidate Mitt Romney pulled 66 percent in the most recent election. The question now is whether that margin will fend off a primary opponent next August.
Speaking on a stage in Salem – one where he participated in his first congressional candidate forum, announced his leadership campaign, and even participated in a third grade play about Johnny Appleseed – Smith told supporters, "Mr. Smith is now going to Washington."
"I don't come from a family of a lot, but we've learned a lot of lessons," Smith said. "This is too good – a country boy from Dent County is going to Washington."
Smith said he will be a proponent of a federal balanced budget amendment, repealing the federal health care law, tackling regulatory reform, and opposing any "extreme liberal agenda."
Smith said he would catch one of the first flights to Washington on Wednesday, where he will wait to be sworn in by Speaker of the House John Boehner.
(End update)
Tuesday night capped what was likely a once-in-a-generation type of election. Emerson resigned her seat earlier in the year, launching a intra-party nominating process where Smith beat southeast Missouri GOP heavyweight names like Lt. Gov. Peter Kinder, former state Sen. Jason Crowell, and former Missouri GOP executive director Lloyd Smith, a former aide to Emerson.
Until this year, the Emerson family had held the seat since 1981. Bill Emerson won the seat in 1980, and passed away in 1996. Joann Emerson then won the seat, which she held until taking the job as CEO of the national association representing rural electric cooperatives.