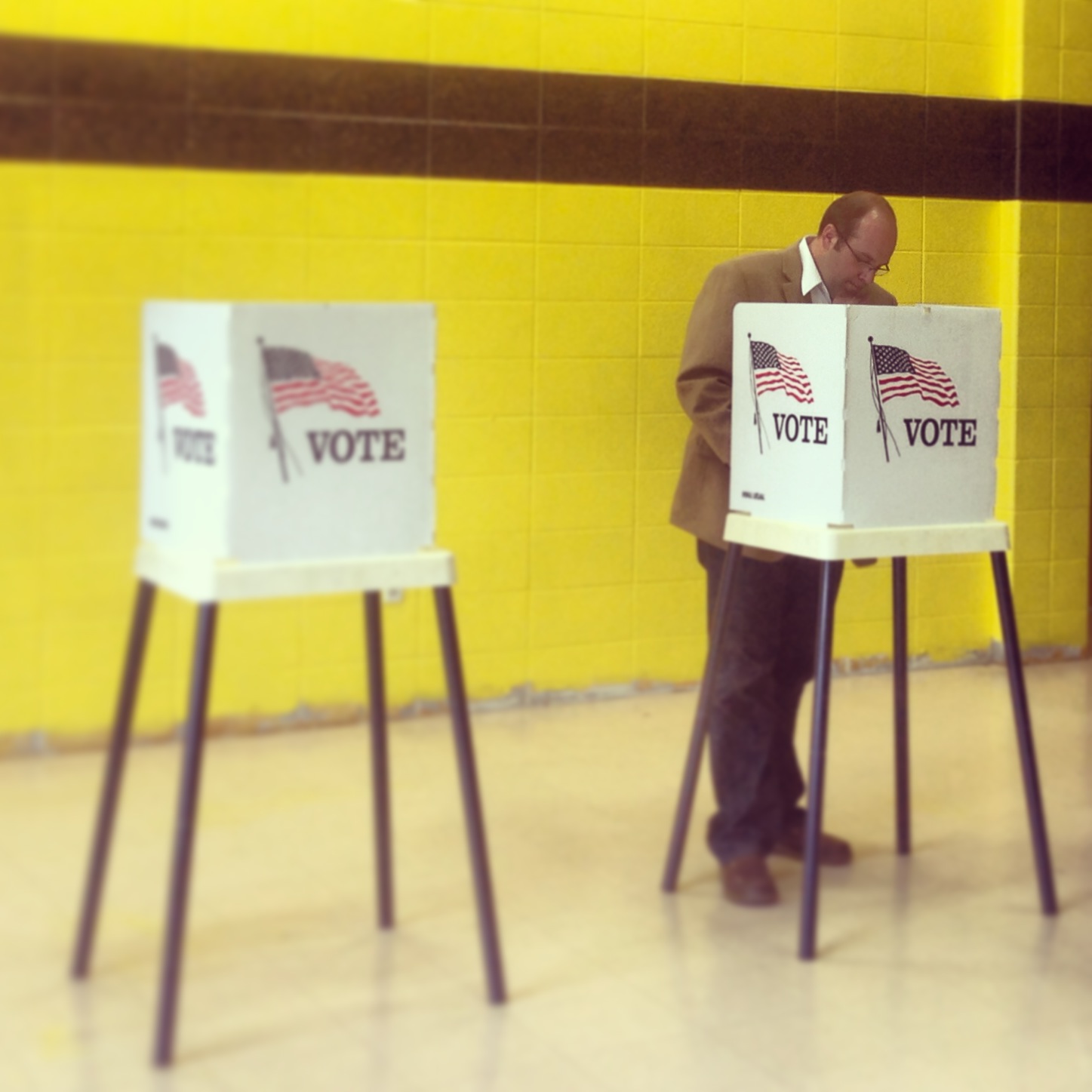 SALEM, Mo. – Late in the afternoon on Tuesday, a single car pulled into the rather empty parking lot at the Dent-Phelps County School.
Out from it stepped state Rep. Jason Smith — flanked by two aides — as he walked in to become one of 157 voters in his rural precinct to participate in the summer special election that will likely send him to Washington, D.C.
Turnout is expected to be be low in much of the district – far less than, say, the most recent presidential election, where nearly 65 percent of voters showed up at the polls (68 percent in Dent county).
The nature of the election is clearly different. The candidates were chosen in a unique nominating process, selected by party loyalists on the various 8th District committees instead of a traditional election, and the election is taking place at a unique time — June of an off-year.
Smith faced fellow state Rep. Steve Hodges, a Democrat, in the race to fill the void left after longtime U.S. Rep. Joann Emerson took the job as CEO of a national organization representing rural electric cooperatives.
He is not new to special elections. It was a 2005 special election that propelled Smith to the Missouri House, where he speared to leadership positions – serving as majority whip and speaker pro tem.
Smith visited supporters in Cape Girardeau and Jefferson County earlier in the day. He said he planned to return to his home in Salem before attending a watch party later in the evening.
If he is elected, Mr. Smith said he would grab the "first flight to Washington" tomorrow morning to await his pending swearing-in.
From there, another campaign could start for Smith. It is expected that he will face a primary opponent. Tuesday night's results could be indicative of the type of opponent Smith could face. Presidential candidate Mitt Romney pulled 66 percent in the district in 2012 (the high end), while the state's Republican candidate for secretary of state pulled nearly 57 percent (the low end).