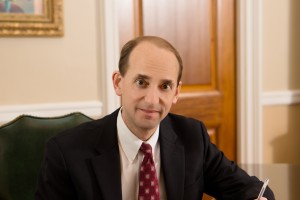 – A day after State Auditor Tom Schweich, a Republican, died, Gov. Jay Nixon on Friday appointed John Watson, a longtime aide and his former chief of staff, to the job while he seeks a permanent replacement.
"The Missouri State Auditor's Office provides a critical public service," Nixon said in a statement. "John will serve as the State Auditor and carry out the important functions of the office until a permanent appointment is made, in accordance with state law."
Nixon said Watson will step down immediately prior to his permanent appointment taking the job.
"I have tremendous respect for the State Auditor's Office, and I will carry out these duties in service to the people of Missouri," Watson said in a statement. "I continue to keep Tom Schweich's family and friends in my thoughts and prayers, and join them in mourning this loss."
Schweich's family on Friday announced that funeral services for Schweich will take place on Tuesday.