– Missouri Democrats have vowed to redouble their efforts to take back and maintain seats in the General Assembly.
But a new focus – backed by a fundraising boost from Attorney General Chris Koster and a more aggressive stance from the Missouri Democratic Party, led by its new chairman, Roy Temple – will require the party to not only focus on targeting a handful of Republican members, but also on maintaining control of four seats held by vulnerable Democrats.
Already, Republicans are raising serious cash to compete in 2014. The House Republican Campaign Committee, an effective group Republicans deploy into competitive districts, raised $365,000 in the past three months in large contributions, alone.
Seven Republicans and five Democrats appear to be vulnerable to challengers heading into 2014, according to a PoliticMo analysis based on a review of prior election data, fundraising, and conversations with top strategists leading the efforts on both sides of the aisle.
Races to Watch: Most vulnerable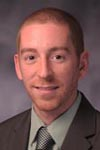 1. Rep. TJ McKenna, D-Festus, is one of the most vulnerable members of the Missouri House of Representatives heading into next year's election. McKenna, who was elected to the seat in 2012, won with just 89 votes over Republican Becky Ruth. Ruth announced late last month she will seek the office again in 2014, creating a battle in the Jefferson County district, as the area continues to change politically.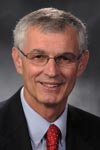 2. Rep. Kent Hampton, R-Malden, is the second most vulnerable member of the House of Representatives. By just 116 votes, he beat former Democratic Rep. Tom Todd in 2012, who he ousted in the Republican sweep of 2010. Hampton's 2012 margin was significantly smaller than his 2010 margin. Hampton was one of 15 Republicans to vote against the controversial tax bill during veto session, and could be a target of retaliation from Club for Growth and other groups that pledged to support primary challenges against Republicans who opposed the tax cut. It is unclear whether Hampton will even run for reelection (He lives in Malden, Mo., outside the 150th House District).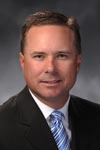 3. Rep. Myron Neth, R-Liberty, won his district by just 1.2 percent in 2012. Neth voted in favor of HB 253, and has already become the target of a campaign led by Progress Missouri critical of Republicans who voted in favor of the bill. Neth, a Kansas City-area Republican, was also elected in the 2010 wave. In 2012, he was opposed by Mark Ellebracht, an area attorney.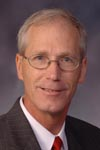 4. There will be an open seat in Missouri's 90th House District next year, when House Budget Committee Chairman Rick Stream, R-St. Louis, will finish his fourth and final term in the House. Stream won by 1.2 percent in 2012, beating Deb Lavender by 266 votes. Lavender has already filed with the Missouri Ethics Commission to run again in 2014.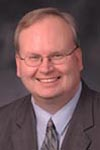 5. Rep. John Mayfield, D-Independence, was elected to the Missouri House in 2012 after beating incumbent Republican Brent Lasater in 2010. But while he beat an incumbent, he did so in a district changed by redistricting after the 2010 census. Lasater has already indicated that he will seek the seat again in 2014.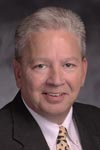 6. Rep. Michael Frame, D-Eureka, ran unopposed when he was first elected to the Missouri House of Representatives in 2008. But after redistricting, he became significantly more vulnerable – winning with just 1.5 percent more than his opponent, Republican Derrick Good. Already, two Republicans – Jason Jarvis and Shane Roden – have entered the Republican primary hoping to challenge him in his vulnerable district.
7. Rep. Elaine Gannon, R-DeSoto, won election in 2012 by less than 300 in her district, which includes the swing area that is Jefferson County. Gannon voted against House Bill 253, the controversial tax bill, when it was up for veto override in September. Gannon is one of a handful of members who is not only vulnerable to a General Election battle, but could also be vulnerable to a primary (she did not face one in 2012), which could force her to spend money before August and make her more vulnerable ahead of November.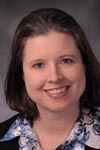 8. Rep. Vicki Englund, D-St. Louis, won by nearly 300 votes over Republican Rep. Cloria Brown (who won the district in the previous election cycle during the 2010 GOP wave). Brown filed with the Missouri Ethics Commission to seek the seat again earlier this year.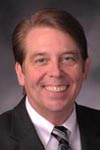 9. Rep. Dean Dohrman, R-La Monte, won with less than 50 percent of the vote. In 2012, he ran in a race with not only a Democratic opponent, but also a Libertarian, who ended up pulling 3.7 percent of the vote. Grigsby has already filed with the Missouri Ethics Commission to run again, but the Libertarian has not.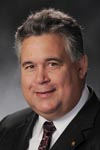 10. Rep. Paul Wieland, R-Imperial, announced he was seeking election to the State Senate earlier this year, opening up a void in Jefferson County's House District 112. The district leans Republican, but has potential to be competitive with a strong Democratic candidate. Republicans Tom Loehner and Charles Groeteke have already filed with the Missouri Ethics Commission for the seat, and and Democrat Robert Butler has also filed with the MEC. Republican Rob Vescovo, a local businessman, has also announced his intention to run for the seat.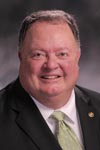 11. With Rep. Steve Hodges leaving the House after his final term, Missouri's 149th House District is now a toss-up seat. The district leans Democratic, and so far, only a Democrat, Bill Burlison, has filed with the MEC indicating they are seeking the seat. Hodges beat former "America's Got Talent" contestant Neal Boyd, a Republican, in 2012.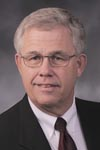 12. Rep. Dave Muntzel, R-Boonville, significantly over performed when he won the 48th House District in 2012. The district, like Hodges', leans Democratic (50.2 percent DPI), but Muntzel beat his rival with 60 percent of the vote. Democrats believe they could be competitive there with the right, well-funded candidate.
 
(Suggestions for this list?This will be revisited quarterly. Email eli@politicmo.com.)