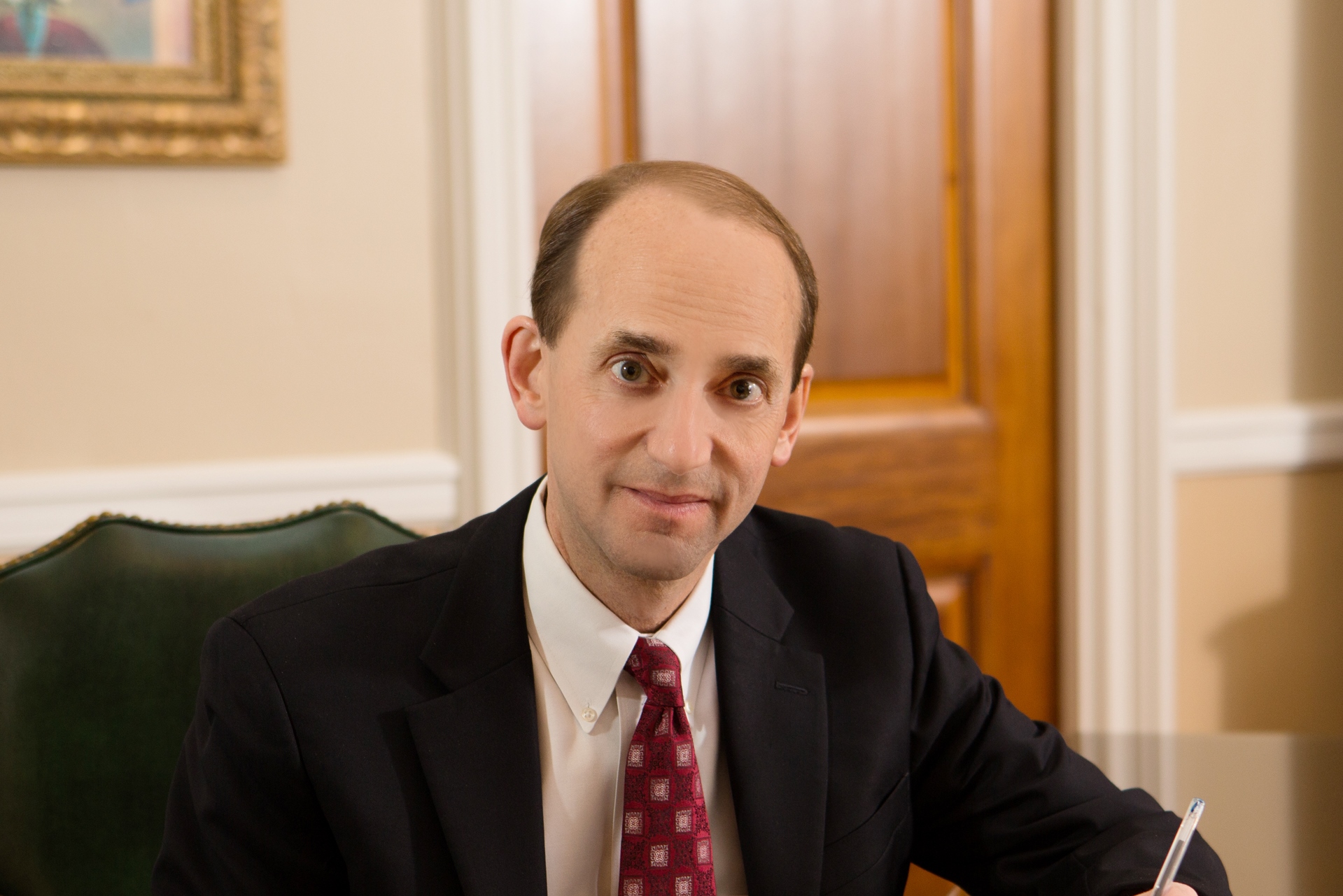 JEFFERSON CITY, Mo. — As Democrats wait on the sidelines in the 2014 state auditor's race, Republican incumbent Tom Schweich is building a big war chest for next year's campaign.
On Wednesday, Schweich raised some $130,000 at a breakfast fundraiser in St. Louis hosted by former Republican gubernatorial candidate and St. Louis businessman Dave Spence, on the heels of a $50,000 dinner in Jefferson City on Tuesday night.
This week's fundraising came nearly two weeks after Schweich pulled a $100,000 campaign check from Sam Fox, a long-time supporter of his with strong ties to the national Republican Party. That, combined with another more than $40,000 he has raised so far this quarter, would place Schweich with significant financial advantage over any potential Democratic rival.
Even as Missouri Democrats placed a target square in the middle of the GOP's legislative majorities, party faithful left the annual Jefferson-Jackson Dinner earlier this month without much indication of who might seek their party's nomination for the seat. The absence of a clear Democratic opponent leaves Schweich unchallenged for now. Outwardly, Democrats have only pledged their allegiance to making a strong, united play to target the House seats of vulnerable Republicans.
Attorney General Chris Koster, the party's likely nominee for governor in 2016, pledged to raise some $200,000 for House and Senate Democrats for the 2014 cycle, followed by the same amount for 2016. U.S. Sen. Claire McCaskill, who has led the behind the scenes charge urging the party to be more aggressive about legislative seats, plans to contribute her strategic mind by using data collected by her 2012 campaign to find out where and how Democrats can be competitive.
From the state party's perspective, a strong play for legislative races requires a strong statewide candidate leading the charge: a candidate that will be figured out "sooner rather than later," as McCaskill, Koster, and Gov. Jay Nixon continue conversations to find out who is interested in running. The effort has gained steam since the end of session, say those close to the process, as lawmakers and constitutional officials have been able to spend time focusing beyond the hustle of Jefferson City.
Only two Democrats — state Sen. Ryan McKenna and former state Sen. Tim Green — have changed their campaign committees with the Missouri Ethics Commission to reflect interest in the seat. Neither of them were in St. Louis with the party this weekend, and McKenna said last week he only changed his committee registration as a formality.
Instead, new speculation started around those who might run, including freshman state Rep. John Wright, a Columbia Democrat who has expressed interest in statewide office; Judy Baker, also from Columbia, who most recently led an unsuccessful campaign for lieutenant governor after serving in the Obama administration's Department of Health and Human Services; and state Sen. Scott Sifton, a St. Louis Democrat, who was seen working the room during dinner.
Still, at this point — almost a year away from the August 2014 primary — it may be increasingly clear who is not running than who is. Those close to the process said last week that St. Louis County Treasurer Tishaura Jones turned down an offer to run for the office.