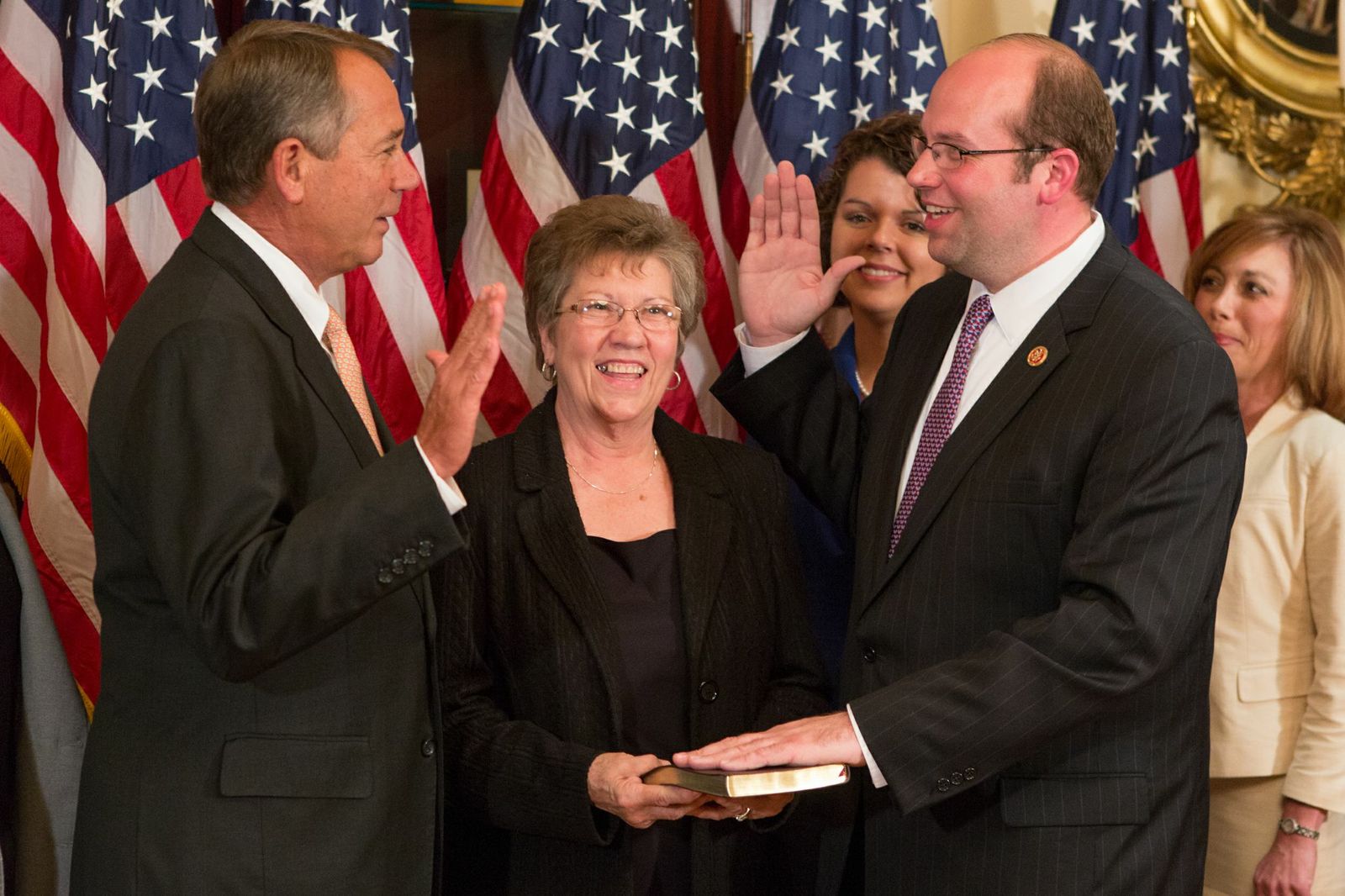 — A lot can happen in seven days. Just ask newly sworn-in U.S. Rep. Jason Smith.
Just a week after a decisive special election victory, Smith is getting settled in quickly as southeast Missouri's new congressman – hiring a staff and landing committee spots.
Smith's office said Wednesday that the Salem Republican, a lawyer whose family is in the agricultural industry, would serve on the House Judiciary Committee and the House Natural Resources Committee.
'The Judiciary Committee will be tackling some of the biggest issues facing our country. From immigration reform to recent reports of government surveillance, the Judiciary Committee will play a key role in crafting national policy," Smith said in a statement. "The Natural Resources Committee is of great importance to families living in South East and South Central Missouri. As the operator of my family farm, I know firsthand the challenges farm families face from Washington regulations."
Smith, who was elected last Tuesday, has kept busy in the week since. The day after the election, Smith took one of the first flights to Washington, D.C., where he was hastily sworn by House Speaker John Boehner. Just two days later, Smith was back in the district as congressman, touring the region with the U.S. Army Corps of Engineers as they managed flooding in the region. Smith flew back to Washington for votes this week.
Smith is moving forward with the help of key staffers, including chief of staff Josh Haynes, who transitioned to his office from the office of his longtime predecessor, Rep. Joann Emerson. Haynes plans to work out of the district as much of possible, but was with Smith in Washington last week.
Additionally, Ryan Hart – Smith's former chief of staff in his speaker pro tem office – moved to Washington to serve as Smith's legislative director. And for now, Justin Gibbs, Smith's campaign communications director, has taken a similar position on the official side.