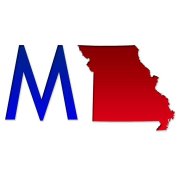 JEFFERSON CITY, Mo. – After a three month hiatus, PoliticMo is set to re-launch, editor-in-chief Eli Yokley announced on Tuesday.
"When I launched PoliticMo more than three years ago, I envisioned it to become the online source for Missouri political news and opinions," he said. "Three years later, after using some of what I learned then to lead The Missouri Times during the most recent legislative session, I'm proud to announce that I'm going to refocus my efforts on PoliticMo."
PoliticMo will continue to produce content about day-to-day happenings on the ground in Missouri politics, as well as exclusive content aimed at candidates, campaigns, donors, and government affairs advisors.
The announcement came as Yokley announced the decision to leave his full-time role as managing editor of The Missouri Times.
"I left my position at The Missouri Times because I felt like I accomplished much of what I set out to do when I took the job: Help refine the content, give Missourians a better idea of what happens inside the Capitol, and independently elevate the paper to a more serious and influential standing," Yokley said. "While I'm stepping out of my role with the paper, I look forward to watching it continue to move forward."
Since founding PoliticMo in 2010, Yokley fairly and objectively report on political news and given readers a sense of how and why the news happened. Yokley, a Joplin native who began his career covering the 7th Congressional District primary in 2010, most recently made a name for himself by covering Missouri's nationally watched U.S. Senate primary and general election in 2012
In 2010, Yokley was lauded as one of the top state political bloggers by the Washington Post. Last year, Yokley was awarded "Best Political Blog" for PoliticMo by the Riverfront Times. And in December, Missouri Scout praised Yokley for his work covering 2012 and beyond.