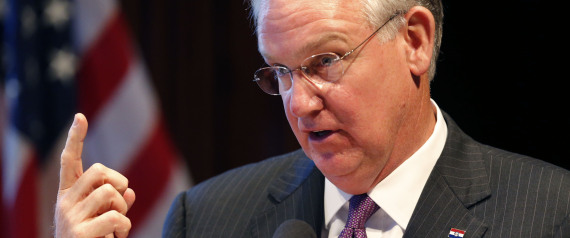 JEFFERSON CITY, Mo. – At an early childhood social services and care facility in Kansas City, Democratic Gov. Jay Nixon vetoed legislation that he believes would remove thousands of children and adults from the state's welfare rolls, legislation its Republican supporters believe would strengthen a work requirement and save the state money.
The bill, sponsored by Sen. David Sater, R-Cassville, would slash the lifetime cap on benefits to 45 months and increase a requirement for adult recipients to be engaged in work activities. Nixon said the measure would negatively affect nearly 6,400 poor children.
"When it comes to adults, we can all agree on the need for personal responsibility, but these are children," I don't sign bills that hurt kids – period," Nixon said in a statement.
Nixon said in recent years, TANF rolls have decreased on their own – down 13 percent from 2013 to 2014.
Sater, in his own statement, said he was disappointed in Nixon's veto.
"Missouri's sorry distinction as last in the nation in working for welfare requires us to act," Sater said. "Instead of embracing the Legislature's proactive reform of our welfare system, the governor is sticking to the status quo; a broken welfare system that discourages work and needlessly creates welfare dependency."
The measure passed the Senate 25-9, and the House 111-36. Since Nixon vetoed the bill while the Legislature was in session, they do have the opportunity to override his veto by May 15. While the margin is padded a bit in the Senate, the original House vote was only one vote higher than the two-third majority required to override his veto.