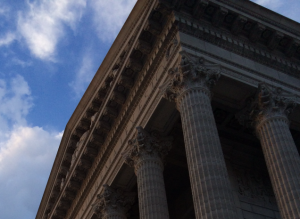 JEFFERSON CITY, Mo. – State Sen. Eric Schmitt on Monday filed a resolution urging Congress to oppose President Obama's plan to disallow Americans creating new 529 college savings plans from withdrawing money tax-free.
Schmitt, a Republican candidate for state treasurer in 2016, said he opposed the plan that he said would, in effect, "raise taxes on families saving for college."
The 529 college savings plans are administered by states. In Missouri's case, the accounts are maintained by the treasurer's office. Last week, State Treasurer Clint Zweifel, a Democrat who cannot seek reelection, announced his own opposition to Obama's proposal.
"I do not believe raising taxes on families saving for college is the right way to go. There is no question we should ease the burden on the middle class, but we should not do so at the expense of their higher education savings," Zweifel said. "It is my hope President Obama and Congress will work together to find a solution that both lifts up the middle class and preserves the current tax benefits to our nation's 529 plans."
Since 2009, Zweifel said costs of 529 savings plans have decreased in Missouri.