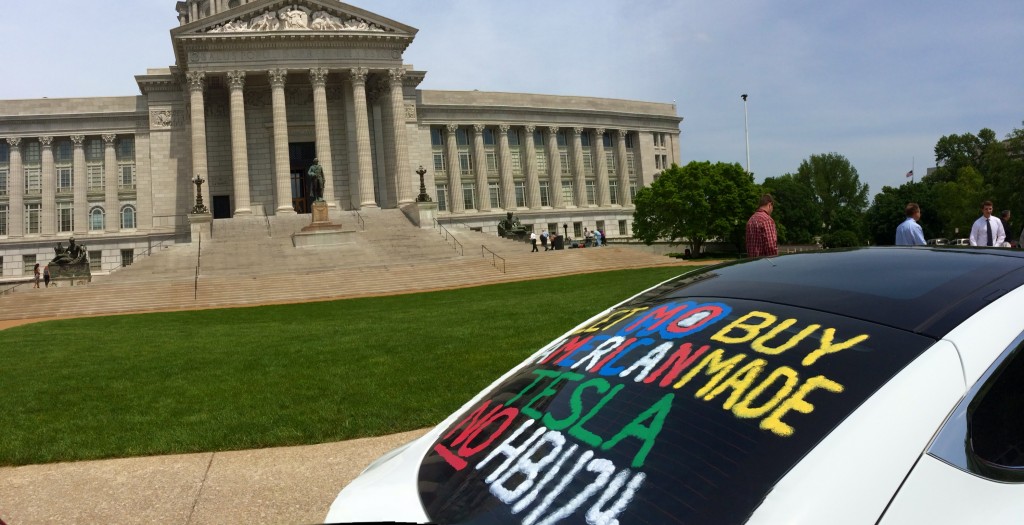 JEFFERSON CITY, Mo. – House Majority Floor Leader John Diehl said Tuesday that legislation aiming to block Tesla Motors from setting up shop in Missouri will likely not be passed in the final days of session.
Last week, the Missouri Senate quietly attached language that painted a target on Tesla's direct sales model. The language, slipped into House Bill 1124, was adopted at the urging of the Missouri Auto Dealers Association, which claimed the electric car company may have been violating the state's vehicle franchise law.
"It's dead for this year. We're not going to move House Bill 1124, and I don't think the Senate is going to try to move it on any other language," Diehl said on Tuesday.
Earlier in the day, he held a meeting with officials from Tesla Motors and the Missouri Auto Dealers Association to discuss the bill for "a meeting in my office where they started finding some common ground."
"They're going to work on it in the next year and try to find some agreement," Diehl said.
Diehl added, "The fear here was a company like Tesla would come in and have a franchise, establish that business model that may be acquired by a company that has franchises and it may be a back door."
Doug Smith, president of the Missouri Auto Dealers Association, said in a statement that the association – which represents more than 400 auto dealers – was "pleased with the progress of the discussions and will continue working on this."
"Auto dealers across the state have operated within Missouri's vehicle franchise law for nearly thirty years. We believe that the law protects Missouri auto consumers and promotes market competition and should continue to be in place," Smith said.
Auto dealers make up $13.1 billion in sales each year, according to the association. That includes 20,000 employees involved in more than 400 automotive dealerships. "If this loophole isn't fixed," Smith said, "we'll probably lose 100 in the next 5 to 6 years."
Missouri's franchise law explicitly bars manufacturers from competing directly with their franchisers. Currently, there are no Tesla franchises in Missouri. Instead, they have set up one kiosk in St. Louis and are planning to put in another later this year in Kansas City. Diehl said the issue may be addressed when lawmakers return to Jefferson City for the 2015 legislative session.
"A lot of it was the two sides needed to communicate a bit better and we got them communicating," Diehl said.