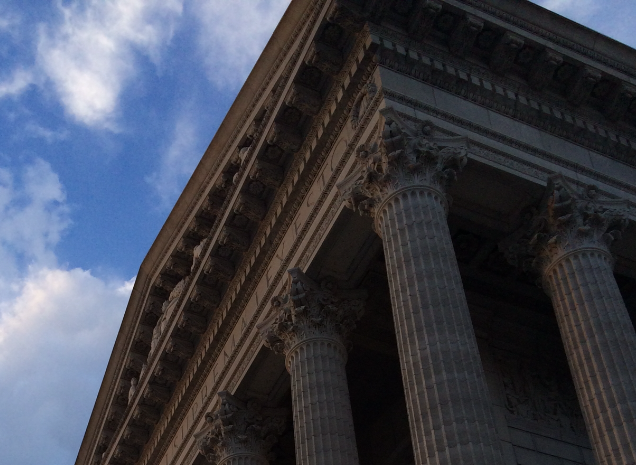 JEFFERSON CITY, Mo. – As the Missouri House of Representatives inches closer to a possible vote on 'right-to-work,' national conservative groups are publicly piling on in hopes of getting it across the finish line.
House Majority Leader John Diehl, R-St. Louis, was ready to bring up the legislation on Tuesday, but decided to wait when House Speaker Tim Jones, R-Eureka, and the bill's sponsor, Rep. Eric Burlison, R-Springfield, said they were working to craft substitute language for the bill's ballot provision.
The legislation, HB 1770, would prohibit payment of union dues or similar representation fees from being a condition of employment. The bill targets private labor unions, which make up a fraction of the state's workforce. In realization of a near certain veto by Democratic Gov. Jay Nixon, Burlison's bill would put the issue before voters on the primary ballot in August.
Diehl said on Thursday evening that he would be ready to bring the bill up as soon as Wednesday, or soon after Burlison presents him his substitute language. Ahead of the potential vote, the American Conservative Union – a national organization that ranks lawmakers on a conservative scale – said it planned to send members of the legislature letters on Friday urging them to pass the bill.
"The freedom to decide whether to join a union is a fundamental American value and workers alone should make that choice," wrote Larry Hart, director of government affairs at ACU. "Nothing in this bill prevents unions from negotiating on behalf of their members but unions should not be able to force workers to choose between financially supporting them and losing their jobs."
The ACU's call came a day after Americans for Limited Government, a national conservative advocacy group started by New York-based real estate investor Howard Rich, delivered a similar message to lawmakers.
"Legislators must not be intimidated by those who would see right to work defeated. Now is the time to stand firm for worker choice. Nobody should be forced to join a union just to make a living in the profession of their choice," said Americans for Limited Government President Nathan Mehrens, a Missouri Native. "Missouri should be joining states like Indiana and Michigan in taking the lead to push back against union excesses, and restore the freedom of choice to its citizens to decide for themselves who they associate with."
The bill has even attracted the attention of Americans for Tax Reform's Grover Norquist, a Washington, D.C., lobbyist who called for a vote on Twitter on Wednesday. On Thursday, he added, "Missouri union bosses don't want to have to ask workers for unions dues… they are used to just taking them. This abuse must end."
Sean Nicholson, executive director of Progress Missouri, said on Thursday he was not surprised that national interests would be publicly involved – pointing to the fact that similar 'right-to-work' bills have been pushed by other national groups like the conservative American Legislative Exchange Council.
"It's no secret that we're fighting a national effort by radical corporate interests to weaken and hurt Missouri workers. The so-called 'right to work' bills match ALEC models, are carried locally by ALEC legislators, and pushed by a network of Koch Brother front groups," Nicholson said. "That's why the Speaker has to fly in hacks from other states to testify for their legislation, and why they struggle to find real people who support their bills to lower Missourians' wages."
The fight for passage is an uphill climb for Missouri supporters. On another bill aiming to restrict union activity – dubbed by supporters 'Paycheck Protection' – 20 Republicans defected and the bill passed with just one vote to spare, a rarity in the House where Republicans hold a supermajority.
Speaking with reporters on Thursday, Jones said he believes there is "a strong majority" of the Republican caucus that wants to move the bill forward and that he hoped to have a vote.
"This isn't a political issue – this is an issue of economics," Jones said. "This is about bringing industry back to Missouri."