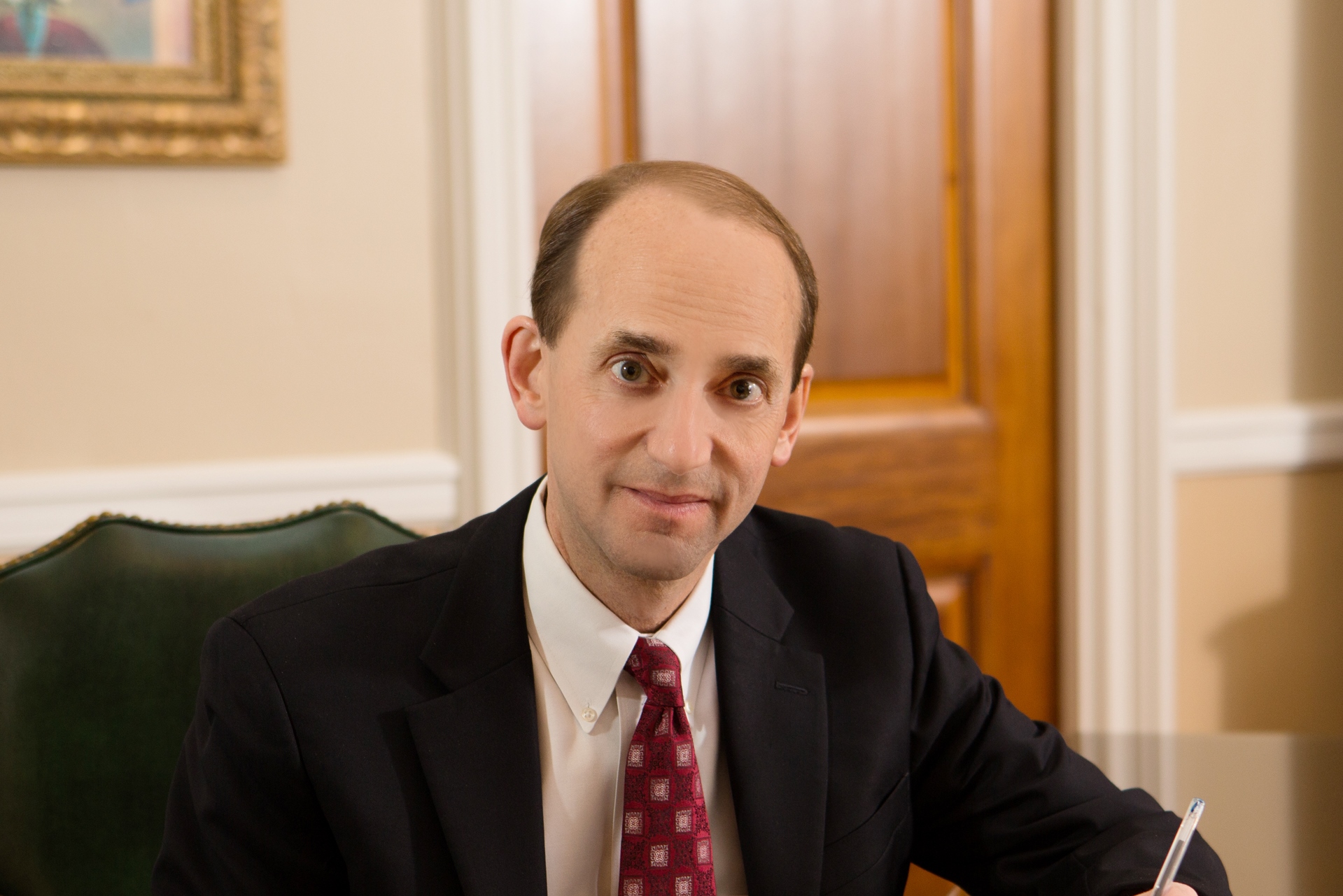 – When candidate filing closed at the Secretary of State's office on Tuesday evening, it marked the first time in nearly 140 years that one of the two major parties had not fielded candidate for statewide office.

State Auditor Tom Schweich, a Republican, is going unchallenged by Democrats. It marked the first time since 1872 that a major political party in Missouri has not fielded a statewide candidate.
What does this mean for Democrats, who are diverting much of their attention to taking back a handful of seats in the General Assembly and maintaining control of the Governor's Mansion in 2016?
"It means that Tom Schweich will have an easier re-election, little else," said Roy Temple, chairman of the Missouri Democratic Party, in an email Tuesday evening.
In the past, the seat has been used as a launching point for several well-known, successful politicians, like now-U.S. Sen. Claire McCaskill, a Democrat, and Republicans like former U.S. Attorney General John Ashcroft and former Missouri governor and U.S. Senator Kit Bond.
McCaskill, the last Democrat to win the seat back for the party following Republican control, won the seat in 1999 during an open-race against Chuck Pierce, a Republican who had served as deputy auditor for more than a decade. McCaskill said without someone with a solid base of supporters and the ability to raise significant amounts of campaign cash, getting someone to run was unlikely.
"Statewide campaigns, especially down-ballot races, are expensive and they're hard to raise money for," McCaskill said in an interview. "We tried to find someone who had a base of fundraising that could raise enough to be credible, but people understand that if you can't put together at least $1 million, it is really tough."
Democrats briefly did have a candidate for the seat. Rep. Jay Swearingen, a Kansas City Democrat, announced his candidacy for a couple months but was unable to rally support or raise any meaningful amount of campaign funds.
Schweich, in a statement, said the lack of a Democratic opponent shows bipartisan support – or at least a lack of partisan opposition – for the job he has done since 2010.
"It has been an honor to serve as State Auditor for this term, and I look forward to continuing to protect taxpayers from waste, fraud, and abuse. The fact that no Democrat filed against me reflects my strong, bipartisan record as Auditor," Schweich said in a statement.
Schweich has been critical of both Democrats and Republicans. Schweich released an audit scathing the General Assembly – controlled by Republican supermajorities – for failure to comply with the Missouri Sunshine Law, for example.
While Democrats are sitting out during this year's race for state auditor, some minor political parties are not. Sean O'Toole, a Libertarian from Kansas City, and Rodney Fathing, a member of the Constitution Party from Salem, have also filed to run for the seat.
Without an opponent, Schweich will now have more freedom to focus on his next possible challenge: the 2016 governor's race. Schweich has been considering a run for the Republican nomination, and would have a significant fundraising advantage so far over the only announced Republican candidate, Catherine Hanaway, if he were to enter the race.
Attorney General Chris Koster, a Democrat, has announced his intention to seek the Democratic nomination for governor in 2016. Democrats appear ready to coalesce around his candidacy.