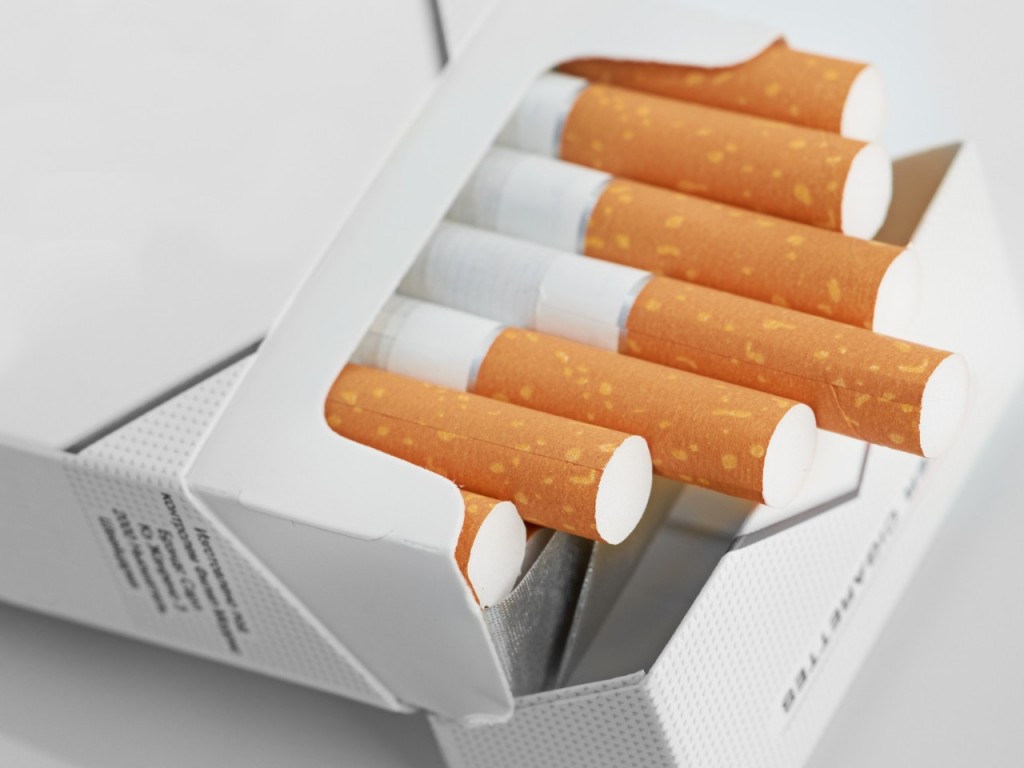 A powerful lobbying team and political advocacy arm in Jefferson City with ties to St. Louis billionaire Rex Sinquefield is getting involved in the latest fight between so-called "Big Tobacco" and "Little Tobacco."
Under Missouri law, Little Tobacco – known as "non-participating manufacturers under 1998 Tobacco Master Settlement Agreement – is supposed to pay into an escrow fund that the state can use to fund lawsuits against them, as a way to level the playing field between them and Big Tobacco companies that are on the hook for millions in payments to states each year.
The settlement, and enacting legislation, included a provision that allows those escrow funds to be returned to Little Tobacco companies under a provision called the allocable share release.
Missouri sales of discount brand cigarettes – nearly a quarter of the state's total sales – ranks among the highest in the nation, while its escrow collection rate was found by an arbitration panel in 2003 to be around 24 percent, the lowest among 15 states involved in arbitration. Attorney General Chris Koster has said this allows Little Tobacco to "game the system," receiving some $80 million annually back from the escrow account. Koster, and Jay Nixon while he was Attorney General, has called for elimination of the clause built into the law that allows those escrow funds to be returned.
Missouri now stands to lose more than half of the $130 million that it could receive in payments from the settlement later this year from the tobacco settlement.
House Budget Committee Chairman Rick Stream, R-St. Louis, has filed House Bill 1242 to attempt to plug the revenue hole. His bill attempts to require Little Tobacco to pay the same amount per-cigarette as Big Tobacco and would significantly reduce the amount of payments that could be refunded from the escrow fund.
So does Sinquefield – a St. Louis investor and political financier – fit into all of this? Sinquefield's lobbying team, the Gateway Group, has been working in support of the bill. The recently established non-profit 'Fair Trade Missouri' is led by president Anne Marie Moy, who is also involved with Sinquefield's pro-tax cut group, Grow Missouri. And Marc Ellinger, a Jefferson City attorney involved in many of Sinquefield's ballot efforts, is the registered agent for Fair Trade Missouri, according to its filing with the Missouri Secretary of State.
Because it is a 501(c)4 non-profit group, the group is not required to immediately disclose its financial backers, so it is unclear who is actually funding it. Moy said on Wednesday the group "is completely separate from the work some of us do for Rex."
"I have worked for a broad array of clients with interests that include business and banking, environmental and conservation, healthcare, pharma, early childhood education, as well as the American Lung Association, so many of the social services groups with which we are working are very familiar to me, making my involvement in this coalition a very natural fit," she said.
In a press release announcing the group's formation, Fair Trade Missouri laid out ways the $71 million the state stands to lose this year without the change, suggesting money for preschools, K-12 transportation, the A+ Program, or full funding for Fulton State Hospital. But on its website, the group said it was "established… to advocate leveling the playing field among all tobacco and tobacco-related manufacturers and fund a state income tax reduction." But since, that page, a FAQ link, was recently removed).
Moy said she "wasn't aware" of the FAQ page. It disappeared after being referenced by other media outlets. "It sounds like it may have been there on accident," she said.
An unusual alliance has come together between Big Tobacco, social advocacy groups like the Missouri Association for Social Welfare, and Sinquefield's allies.
"Our members are concerned about the negative impact on our state's budget caused by failing to close loopholes," said Jeanette Mott Oxford, executive director of Missouri Association for Social Welfare, in a statement provided by Fair Trade Missouri group last week. "It's time to close the loophole now."
Moy reiterated that point on Wednesday. "Failure by the Missouri Legislature to close the loophole that has created an artificial subsidy that favors some tobacco manufacturers over others may result in continued loss, as much as $1 billion over 10 years, so clearly there is a sense of urgency," she said, noting that she believes there is "good momentum" moving in favor of the bill.
Oxford and her organization were not immediately responsive to an inquiry about their work with Fair Trade Missouri.
For nearly a decade, Missouri lawmakers have refused the requests from the Office of the Attorney General – under both Nixon and now Koster, Democrats – to change the law to eliminate a price advantage currently allowed for "Little Tobacco," smaller companies not involved in the MSA with the nation's four largest tobacco companies, "Big Tobacco."
In the 1998 settlement, Big Tobacco companies like Phillip Morris and R.J. Reynolds made a master settlement with 46 states suing over the cost of damages to citizens (and in turn, state Medicaid and other public health spending) due to the negative side effects of smoking cigarettes. The settlement allows states get payments from the companies based on a formula relating to the national sales by Big Tobacco companies.