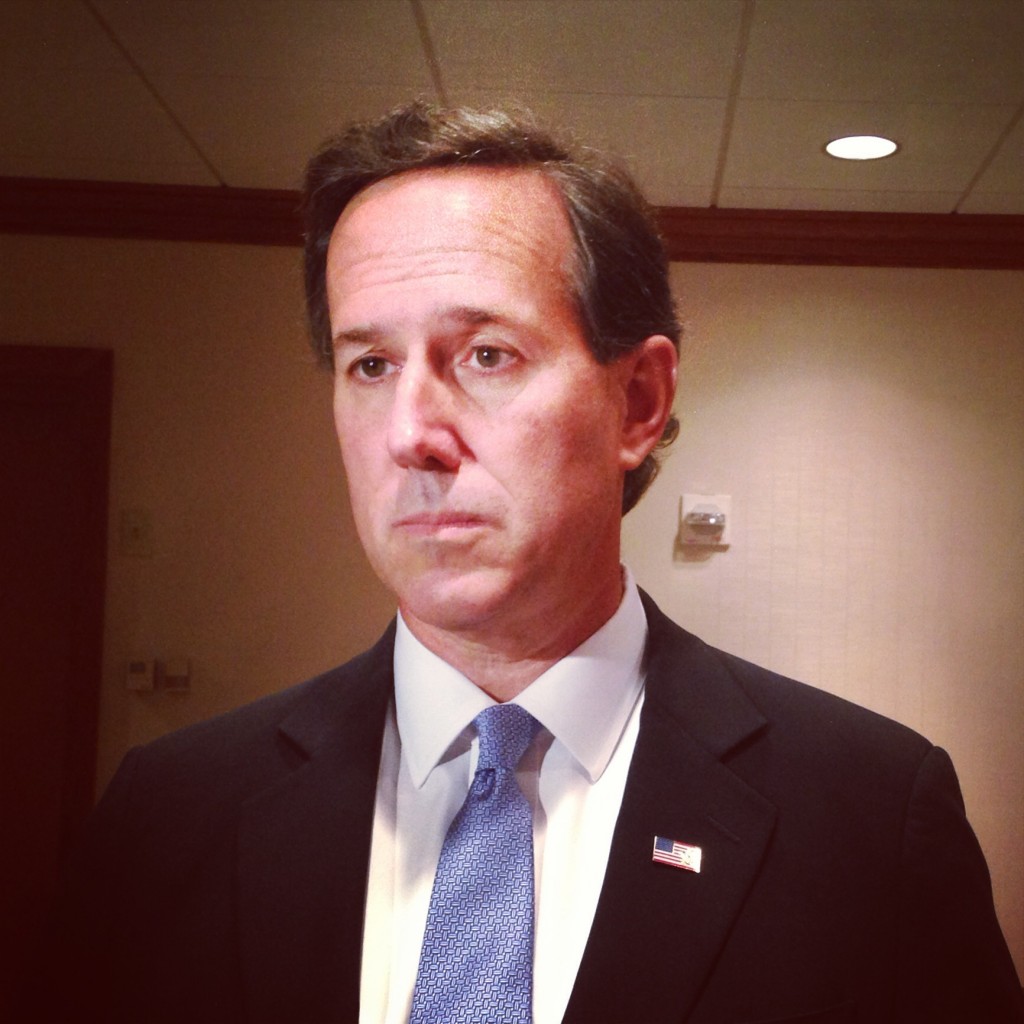 – A handful of potential 2016 Republican presidential candidates will be in Missouri next weekend to address Republicans gathered at the Conservative Political Action Conference.
Former U.S. Senator and 2012 presidential candidate Rick Santorum will make his second trip to Missouri in less than a month for the event. He is set to be joined by Texas Sen. Ted Cruz, Kansas Gov. Sam Brownback, and Texas Gov. Rick Perry (who also visited Missouri earlier in the month).
"Our focus at CPAC has always been to showcase rising stars in the conservative movement and we are pleased to carry on that tradition in St. Louis," said Al Cardenas, chairman of the American Conservative Union, the organization that sponsors CPAC.
The event is set for next weekend in St. Louis. In addition to the presidential hopefuls, the conference will also feature several Missouri Republican lawmakers, including U.S. Reps. Ann Wagner, Blaine Luetkemeyer, and Jason Smith, and U.S. Sen. Roy Blunt.
Missouri State Rep. Eric Burlison, R-Springfield, one of the state's three lawmakers listed on the ACU's "10 under 40″ list of rising young conservatives, will address the conference in the afternoon. Also from the General Assembly, State Sen. Eric Schmitt is set to address an afternoon conference on immigration reform, according to the event's schedule.
—
(From PoliticMo Rundown, September 19)
Doors will open at 8:00 a.m. Dana Loesch will emcee. Morning speeches and remarks: Al Cardenas, Chairman, American Conservative Union; Brenda Talent, Executive Director, Show-Me Institute; Grover Norquist, President, Americans for Tax Reform; Frank Donatelli, Chairman, GOPAC; Clarice Navarro-Ratzlaff, State Representative, Colorado House of Representatives; Tom Leonard, State Representative, Michigan House of Representatives; Ann Wagner, U.S. Representative (MO-2); Tom Coburn, U.S. Senator (R-OK); Mike Lee, U.S. Senator (R-UT); Lieutenant Colonel Oliver North, USMC (Ret.), Founder, Freedom Alliance; Rick Santorum, Former U.S. Senator; Rick Perry, Governor of Texas.

— Afternoon speeches and remarks: Foster Friess, Founder, Family Friess Foundation; Alex Smith, National Chair, College Republican National Committee; Sam Brownback, Governor of Kansas; Eric Burlison, State Representative, Missouri House of Representatives; … Jenny Beth Martin, Co-Founder, Tea Party Patriots; Blaine Luetkemeyer, U.S. Representative (MO-9); Louie Gohmert, U.S. Representative (TX-1) …  Paul Curtman, State Representative, Missouri House of Representative;  Jason Smith, U.S. Representative (MO-8) … "Sandy Hook, Bloomberg and 2014 Elections:  Second Amendment Update" from David Keene, Opinion Editor, Washington Times/Immediate Past President, National Rifle Association; and Deb Fischer, U.S. Senator (R-NE).

+ Panel discussions: – (Morning) 'Can Social Conservatives and Libertarians Ever Get Along', featuring Geoffrey Neale, Chairman, Libertarian Party; Matthew Spalding, Ph.D., Vice President, American Studies and Director, B. Kenneth Simon Center for Principles and Politics, The Heritage Foundation; Doug Bandow, Senior Fellow, Cato Institute; and (moderator) Tom Minnery, Executive Director, CitizenLink.

– (Morning) 'The REAL War Between the States:  How Americans Are Changing Zip Codes for Good Tax Codes', featuring: Ted Dabrowski, Vice President of Policy, Illinois Policy Institute; Patrick Ishmael, Policy Analyst, Show-Me Institute; Larry Parman, Oklahoma Secretary of State; Jonathan Williams, Director, Tax and Fiscal Policy Task Force, American Legislative Exchange Council, and (moderator) Travis Brown, Author, How Money Walks.

– (Afternoon) 'Impotence Abroad, Omnipotence at Home:  Obama Scandals on Parade,' Featuring: Donald Devine, Vice President, American Conservative Union; Myron Ebell, Director, Center for Energy and Environment; Tom Fitton, President, Judicial Watch; Bill Randles, Partner, Bill & Bev Randles Law Group, LLP; John Solomon, Editor and Vice President for Content and Business Development, Washington Times, and (moderator) Joe Bast, President, Heartland Institute.

– (Afternoon) 'IS There a Conservative Position on Immigration Reform?', featuring: Helen Krieble, Founder and President, The Vernon K. Krieble Foundation;  Eric Schmitt, State Senator, Missouri State Senate; Vicky Hartzler, U.S. Representative (MO-4) (INVITED), (moderator) Helen Aguirre Ferre, Host, "Zona Politica," Univision.