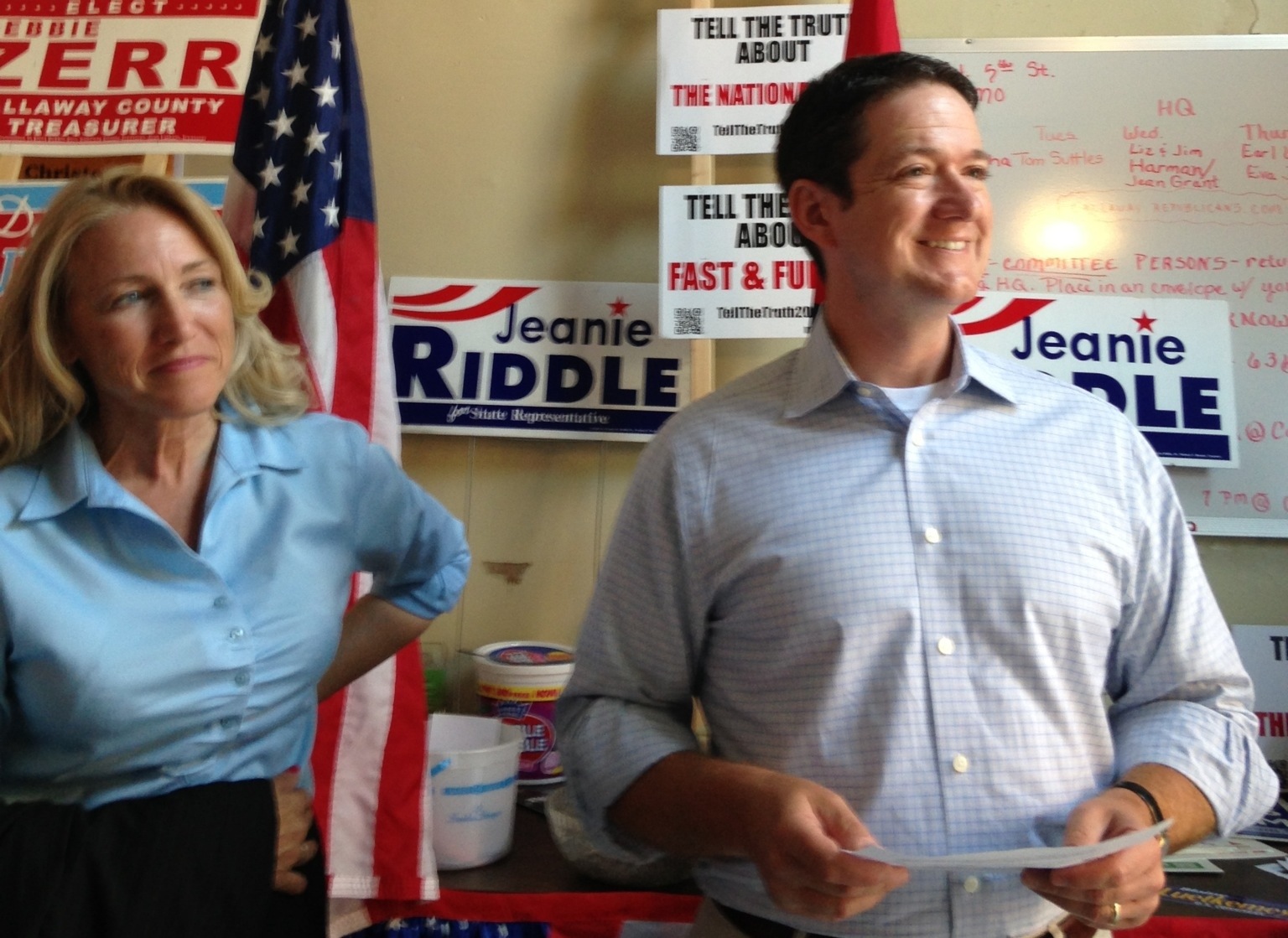 FULTON, Mo. — House Speaker Tim Jones said Tuesday that he believes it may be possible that some wary Republicans may end up voting in favor of an override of Gov. Jay Nixon's veto of income tax cut legislation.
Speaking in Fulton, Jones claimed momentum behind his quest to override Nixon, despite movement by other Republican members against House Bill 253.
"I don't think anyone is a hard 'no,'" he said.
A handful of Republican lawmakers who originally supported the bill have since began to distance themselves from the bill. Just this week, Rep. Mike Thompson, R-Maryville, echoed Nixon's language and called the bill "an experiment" that he feared could hurt local school.
Jones appeared alongside Rep. Jeannie Riddle, whose Democratic opponent next year, Rep. Ed Schieffer, is one of three Democrats who original voted in favor of the bill. Jones said without Schieffer and the other Democrats' support, he would need full unanimity from Republicans in order to override the bill.
For weeks, Nixon has been on his own campaign-style tour making his case against the bill – which he said could harm the state's fiscal footing to the point that it could jeopardize its AAA credit rating. Jones pointed to the Moody's Analytics report, often cited by Nixon, which said doing nothing on tax policy could be similarly harmful.
From Fulton, Jones headed to Jefferson City, where he and other members of Republican leadership planned to meet to discuss various issues, as well as update each other on the whipping process. The entire Republican caucus is set to meet in St. Louis this weekend to consider the 29 bills Nixon vetoed. The meetings are closed to the public.